It's the most wonderful time of the year! Although most of us are far apart, we still want to send love to all Greenologees out there! If you're in the midst of planning your Christmas shopping list, you've come to the right place! Whether you're shopping for your bestie, for Mom and Dad, your boss or even yourself, these coveted Christmas Gifts are guaranteed to make a total hit for everyone!
Best of all: You don't have to spend big to get that fancy present. Most of the awesome pack finds fall below the hundred categories! Get ready to spoil your loved one with something special without busting your budget.

To make it simple for you, we've selected the very best Christmas gift for you - all come with Christmas Wrappings! So relax, pick your gift and you can binge-watch all your favourite Christmas movies.
Vol 1: For Friends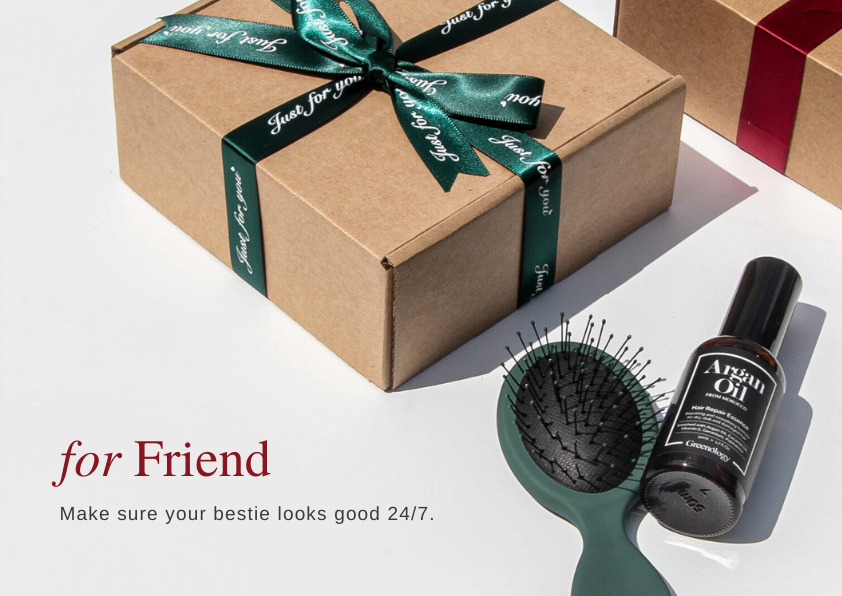 Friends are someone that guides us along our life journey. A caring friend supports, listens, comforts, compliments and helps you out - even with the tiniest thing - to keep your bestie's hair frizz-free!

Oil-Free. Frizz-Free. And Mess-Free.

Even if you have a clumsy bestie, she can still nail it with our Hair Repair Essence. And now come with a tiny comb to make sure she looks good 24/7.
Christmas Gift Set for Friend
Hair Repair Essence | Best for all hair types
Comes with SPF 15 Protection, super lightweight and instant shine effect.
Vol 2: For Family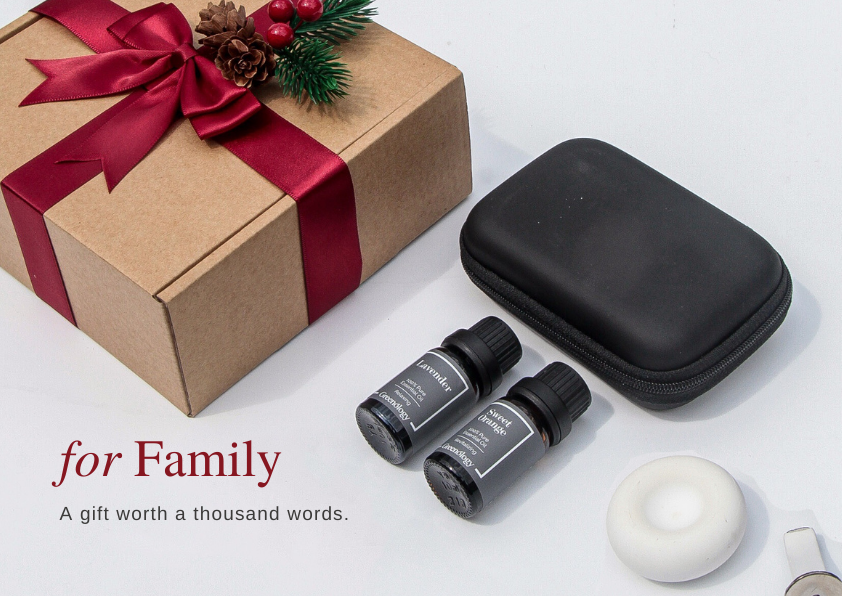 When we have each other, we have everything. Family is where life begins - endless joy, love & support.

And the best is always for Family.

A specially curated set that represents joy & love. The blend of Lavender Essential Oil & Sweet Orange Essential oil recalls all the joyful memories.
Christmas Gift Set for Family
Lavender Essential Oil | A super mood calmer that puts you at ease.
Sweet Orange Essential Oil | The energizing scent is all you need this Christmas.
Now comes along Diatomite Diffuser with a pouch where you can carry the set anywhere. Here's to remind us that family is always around us, no matter where we are.

This Christmas, go home & hug them. Gift them the best.
Vol 3: For Love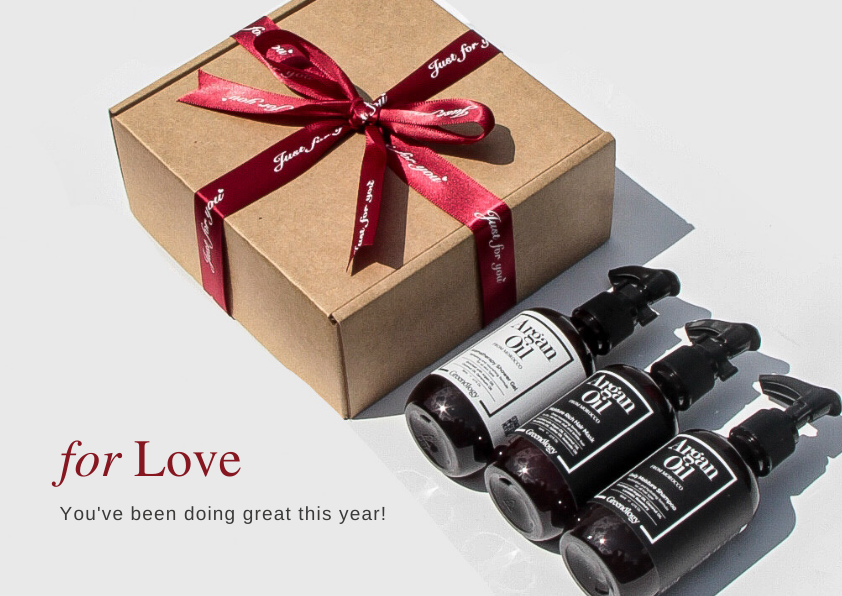 There will be one person you forget to thank every year - YOURSELF. Give yourself a pat on the back. Be grateful for how far we've come and give credit to every single milestone that we've achieved.

It's time to pamper yourself a little more with our Hair Care Starter Kit. Comes with all the Greenology Must-Have.
Christmas Gift Set for Love
Daily Moisture Shampoo | Lavender Scent, Restorative & Hydrating
Moisture Rich Hair Mask | Floral Scent, Deep nourishing to keep your stands healthy
Aromatherapy Shower Gel | Geranium Scent, Super refreshing & nourishing

No paraben. No silicone. No toxic chemicals. Just pure goodness. Keep your hair & body feel good, look good & smell good before Santa arrives.