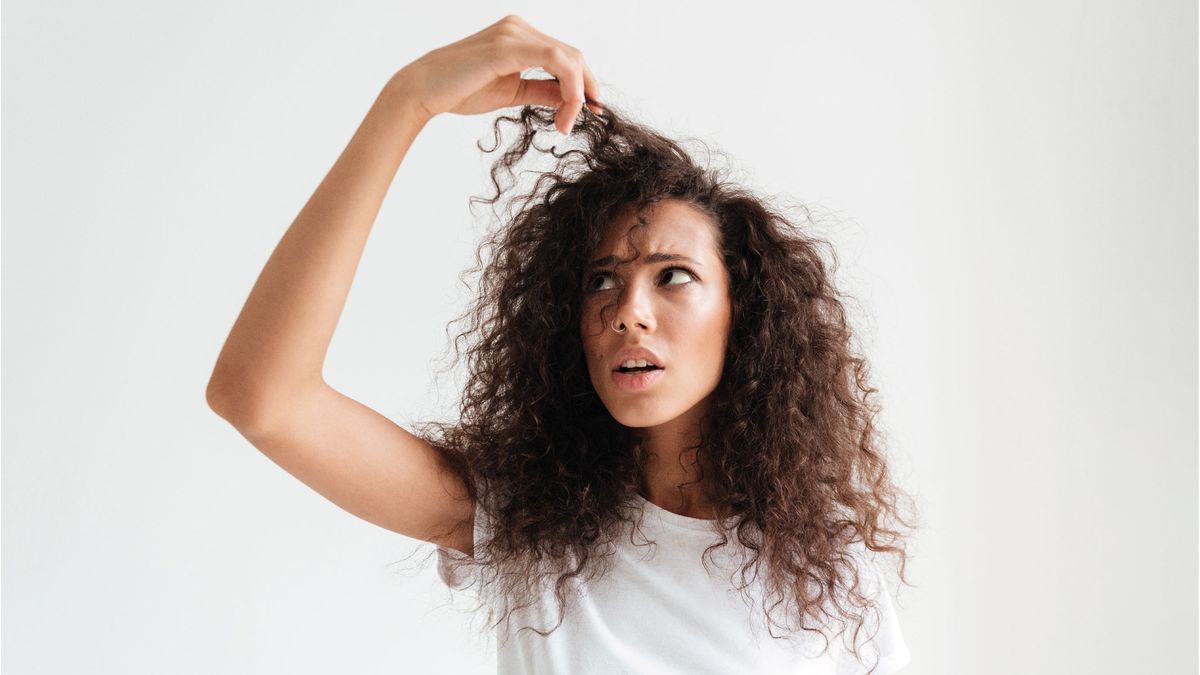 When you look at your hair, it may seem like that's the only thing happening right in front of your eyes. But it's important to remember that all hair action starts at the scalp!

Our scalp is an amazing organ.

You usually take care of it every day with the basics: shampoo, soaps and conditioner, but how well do you know the skin on your head? You probably don't spend a lot of time thinking about the skin on your scalp. But the fact is, you should. To properly care for your scalp, you must first understand how it works and the variables that can affect the concealed skin. Remember, a healthy scalp equals healthy hair.

Now, read on to find out more about this fascinating organ.
"Your Scalp Ages 6x Faster Than Facial Skin."
Your scalp indeed shares a lot of the same characteristics as other skin on your body. It has pores, sweats and produces oil. And yes - it ages as well!

Our scalp ages due to environmental and lifestyle factors like smoking, diet, and pollution. When our scalp ages, it loses the ability to hold moisture.

Scalp aging can shorten the anagen stage of hair growth and lead to hair thinning and premature greying.
"Your Scalp Needs Protection."
In the same way that you have to protect your hair from heat damage, you also have to protect the skin on your scalp from harm and free radicals. Wear a hat when spending time outside and avoid using hot styling tools, especially if you want to keep your scalp healthy and strong.

A damaged scalp will lead to hair loss, including Alopecia areata and Male pattern baldness.
"Flakes May Not Be A Sign of Dandruff."
Dandruff usually appears as white flakes on the head and shoulders that result from dry or irritated skin caused by fungus or yeast on the scalp. But in some cases, the flakes that you see are not dandruff.
(1) Flakes
If you're losing flakes in your hair, it's a sign that your scalp is dehydrated, which can be caused by several things—including your hair care routines.
(2) Dandruff
Dandruff comes in various forms, including dry flakes, powdery dandruff and greasy flakes. It is usually caused by the overproduction of oil on the scalp, which can be triggered by stress or diet changes.
Scalp Health Matters To Hair Health
From the facts mentioned above, it's undoubtedly that taking care of your scalp is just as important as taking care of the hair on your head.

Your scalp is a living, breathing thing, and taking care of it can help you manage everything from dandruff to hair loss. Here are some ways to take better care of your scalp:
Make sure you're washing your hair often enough—and not too often. Use a shampoo that's formulated for your scalp type.
Exfoliate regularly to remove all the impurities and buildup on your scalp
Use a Scalp Mask (which means it's directly applied to the scalp) to rebalance, calm, and soothe your irritated scalp.
Hint Drop: We are coming up with a brand new Argan Oil pH Balance Scalp Mask, which protects, hydrates, soothes and balances your scalp - everything you need in a bottle!

Your scalp is more active than you can even perceive. Treat it what it needs, and your scalp will thank you!