Description
Have your heard the shocking truth about synthetic fragrances air freshener? 'Fragrance' has become a sort of euphemism for the more than 3000 different chemicals that make up fragrance compounds. Protect you and your family from harmful chemicals and use this safer, non-toxic air freshener.

When it comes to releasing the aroma of essential oils throughout your car, diatomite has several advantages over the traditional diffusers. First, you don't have to use electricity and fill water. Second, diatomite allows the aroma of your essential oils to last far longer than it would otherwise. A few drops on it goes a long way.
With this non-water and non-powered portable diffuser you'll be able to quickly enjoy the aromatic benefit of your essential oils in-car. The back of the diffuser has a magnetic strip so you can attach it directly to a metal surface or use the clip and insert into your car vent.
Specification
Package Contents:
1x Diatomite Diffuser
1x Vent Clip
1x Pouch (Black)
Color: White
Materials: Diatomite
Shape: Round
Size: 5cm x 5.1cm
Product Weight: 0.20kg
Directions
1. Add 3-5 drops of desired essential oil on the dented part.
2. Wait for essential oil to soak in.
3. Insert clip to car vent.
4. Attach the air diffuser with the clip.
5. Top up with your favourite essential oil when the aroma fades.
FAQ
How long does an essential oil scent last on diatomite diffuser in car?

Essential oil scent will have varying length of lasting time from 15 to 60 mins depend on room temperature and difference classes of their fragrance note.

Pure essential oils are natural products extracted from different plant's part to be absorbed into our system to promote health and well-being. Fragrance oils are manufactured synthetic scents with added chemicals to enhance the aroma.

Therefore, pure essential oil scent might not lasting than synthetic fragrance oils. But even though you may not notice an intense smell of an essential oil over time, you are still breathing and absorbing it, which can contribute to your health and well-being.
Review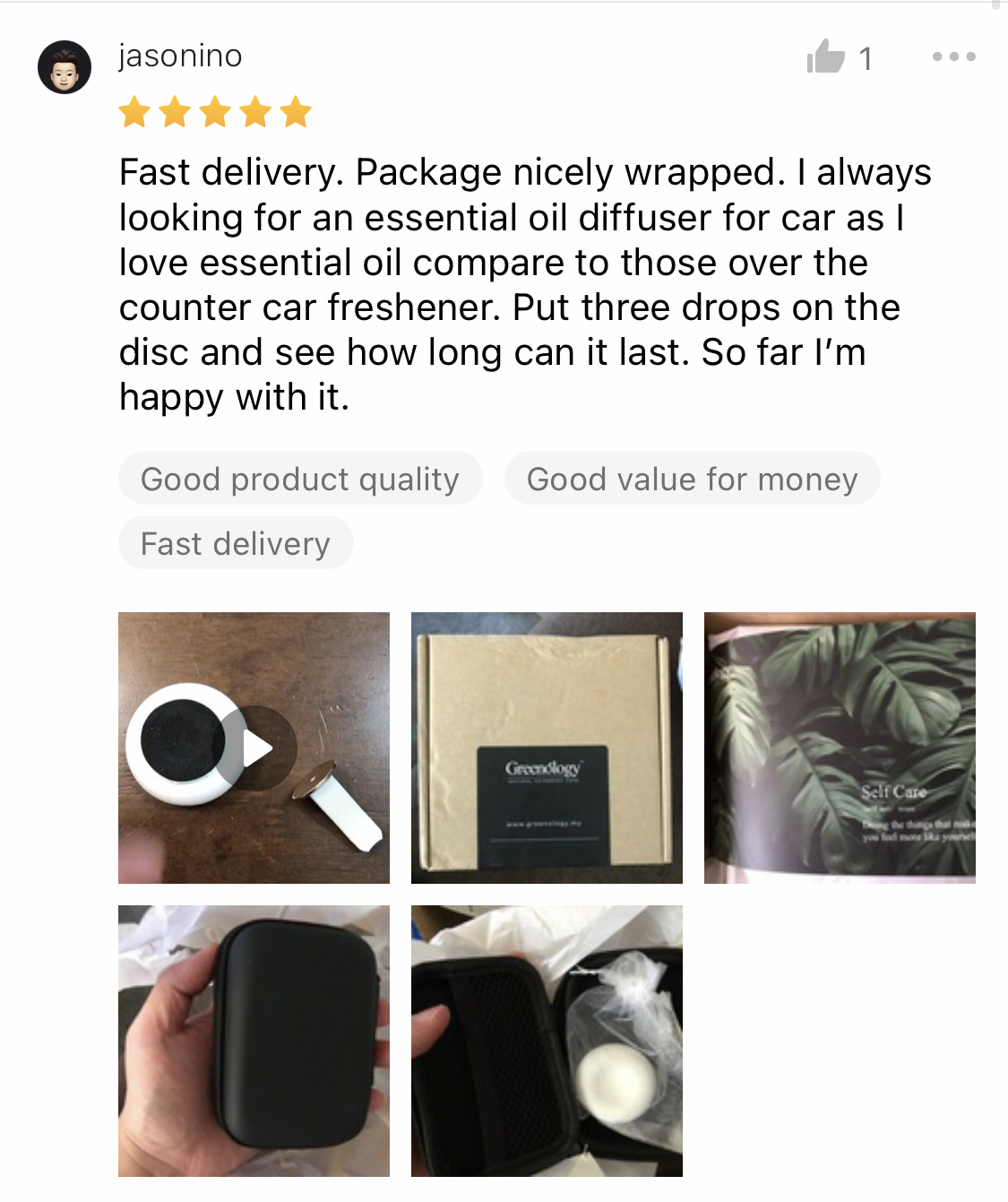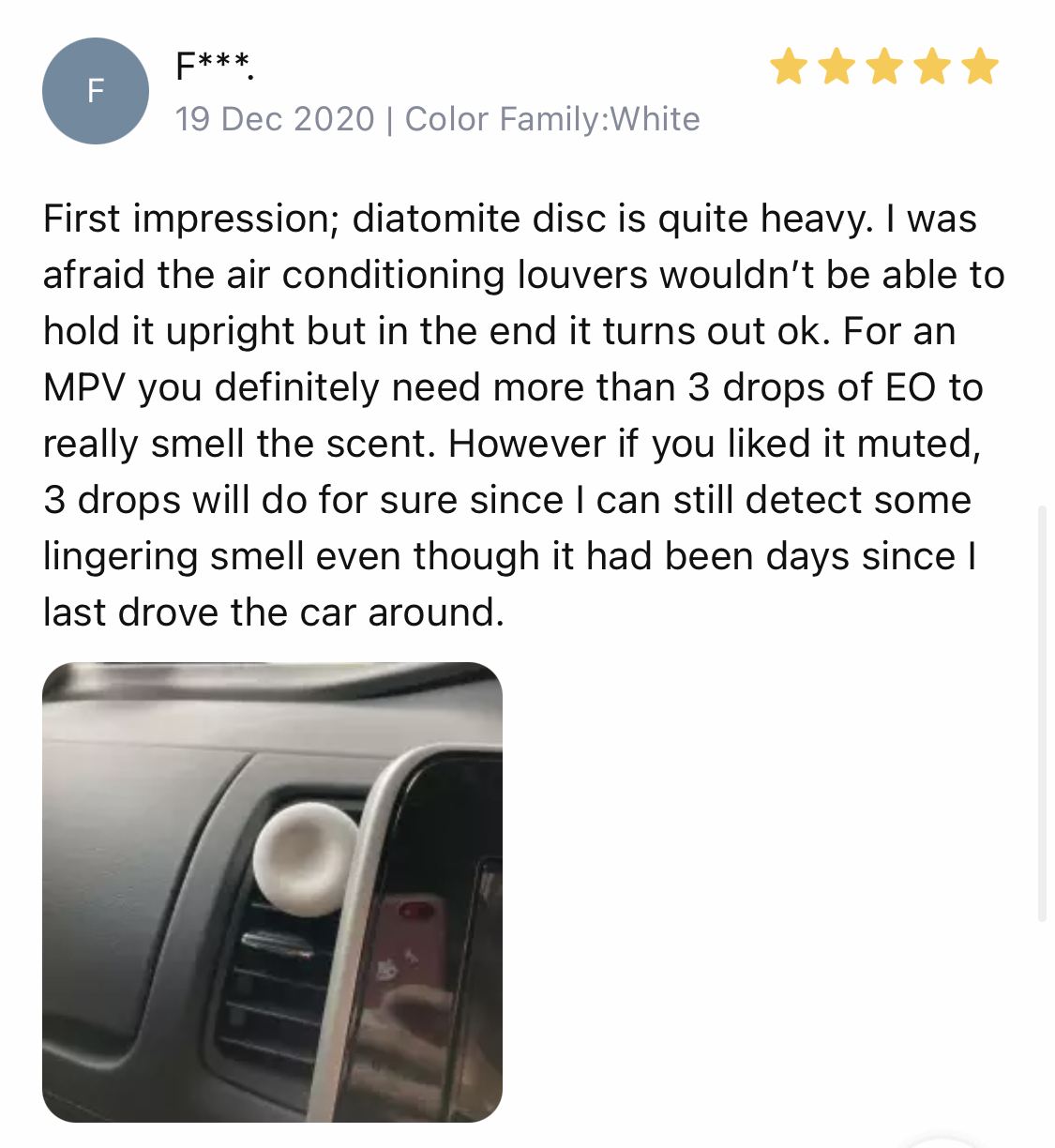 more info
SHIPPING
All successful order will be delivered within 3-5 working days by courier service.
Flammable Item | Do not ship to East Malaysia and Overseas.
· Tea Tree Hygienic Hand & Surface Spray 100ml