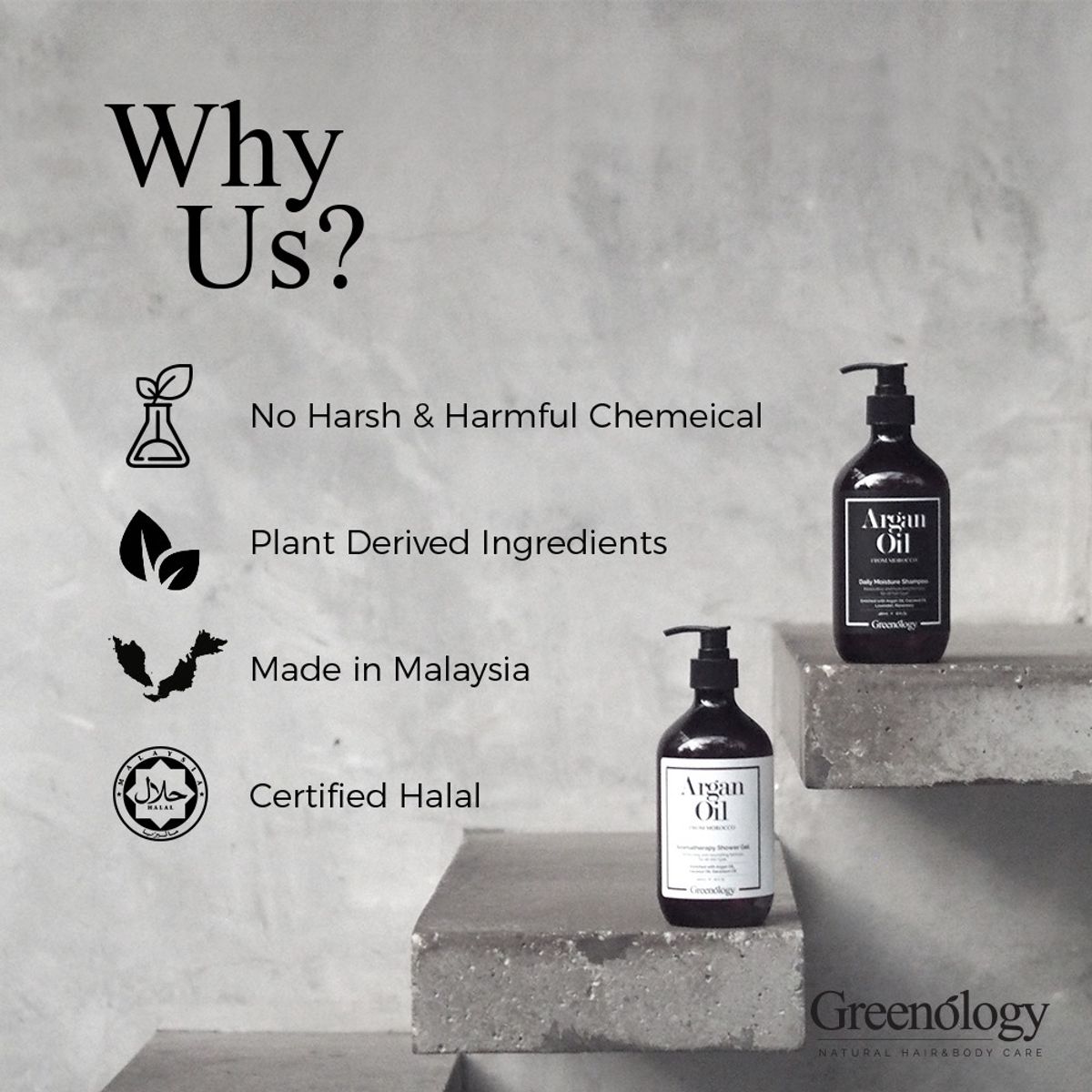 Greenology's all natural products are derived from Mother Nature and free from harmful chemicals. Made with healthy and happy skin in mind, Greenology highlights true beauty comes from within and it begins with loving yourself.
100% purely natural, all of Greenology's lovely products are locally made with love and care. Plus, it is safe and gentle to use for everyone including kids; making it perfectly safe for all families to use at home.
Using highest quality ingredients available, Greenology combines rich natural ingredients such as argan oil, coconut oil and essential oil with the power of technology to give you the gentle hair and skincare items you deserve.
Non-toxic and formulated for all skin types in mind, discover the life of Greenology at
www.greenology.my
today
---