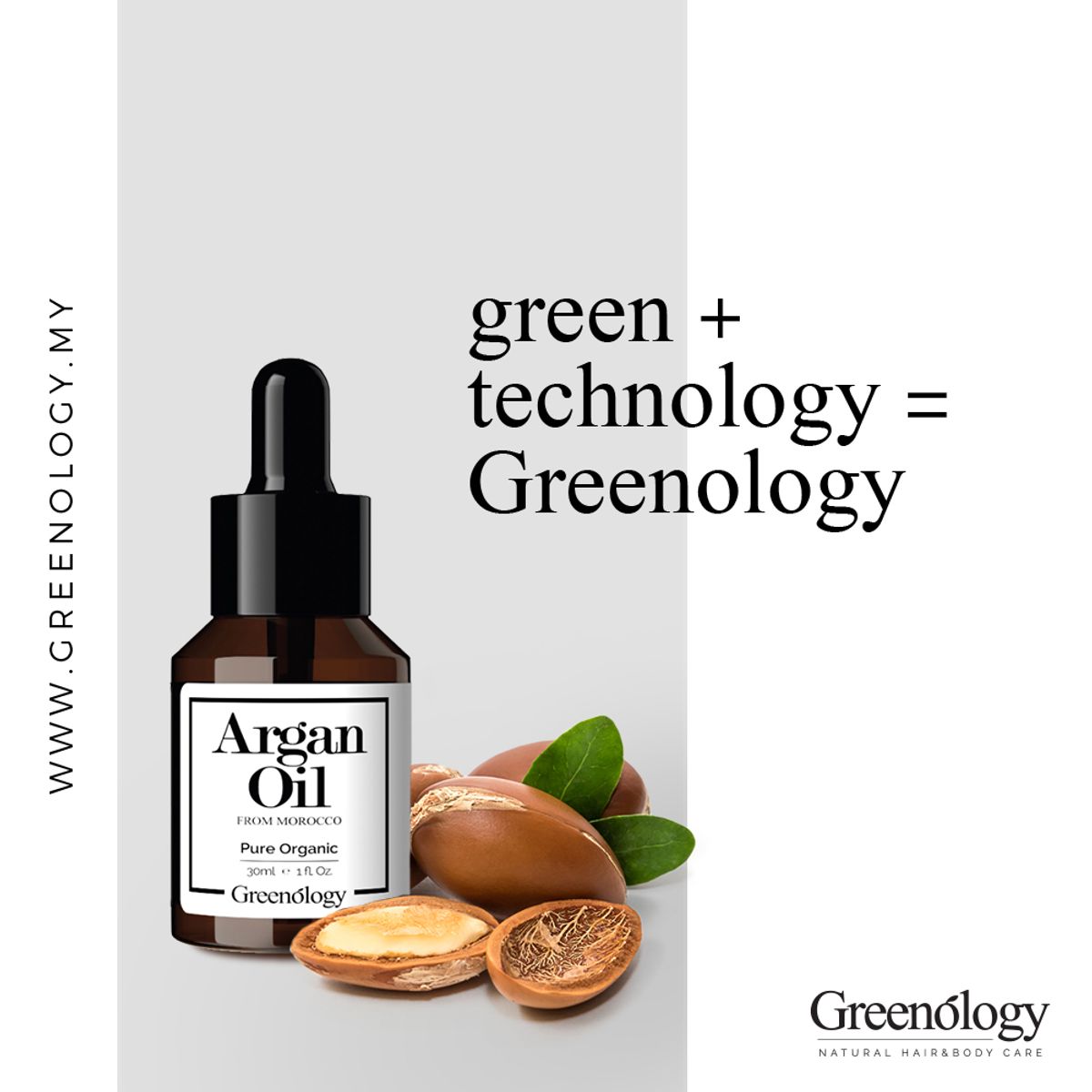 Do you know, according to research, a person on average will be exposed to more than 2️⃣0️⃣0️⃣ types of chemical ingredients daily.

Worse still, 6️⃣0️⃣% of the chemicals will be absorbed into your bodies through your skin. 😱😱😱

Realising the growing needs for natural and safe hair care products, Cherie and Gray in 2017 decided to quit and start their own brand which is Greenology,

What is Greenology?

Originated from 2 words which are Green + Technology.

It means Greenology's products are made by natural ingredients with technology to deliver the maximum benefits for your hair and skin.

Cherie and Gray have deep knowledge of hair care products as they have more than 10 years of experience working as retail sales managers of hair care products.

After conducting research on what kind of natural ingredients to be used, they decided to use Argan Oil from Morocco as the key ingredient in their products.

There are more than 200 events and roadshows held in 2019 and Greenology had received a booming welcome from the public.🥳🥳🥳

Now, Greenology is moving online to allow people from everywhere within Malaysia to buy our products.
---
#Greenology #ArganOil #AllNatural #NaturalHairCare #GreenHairCare #NonToxic #Scalp #Hair #GoGreenologee