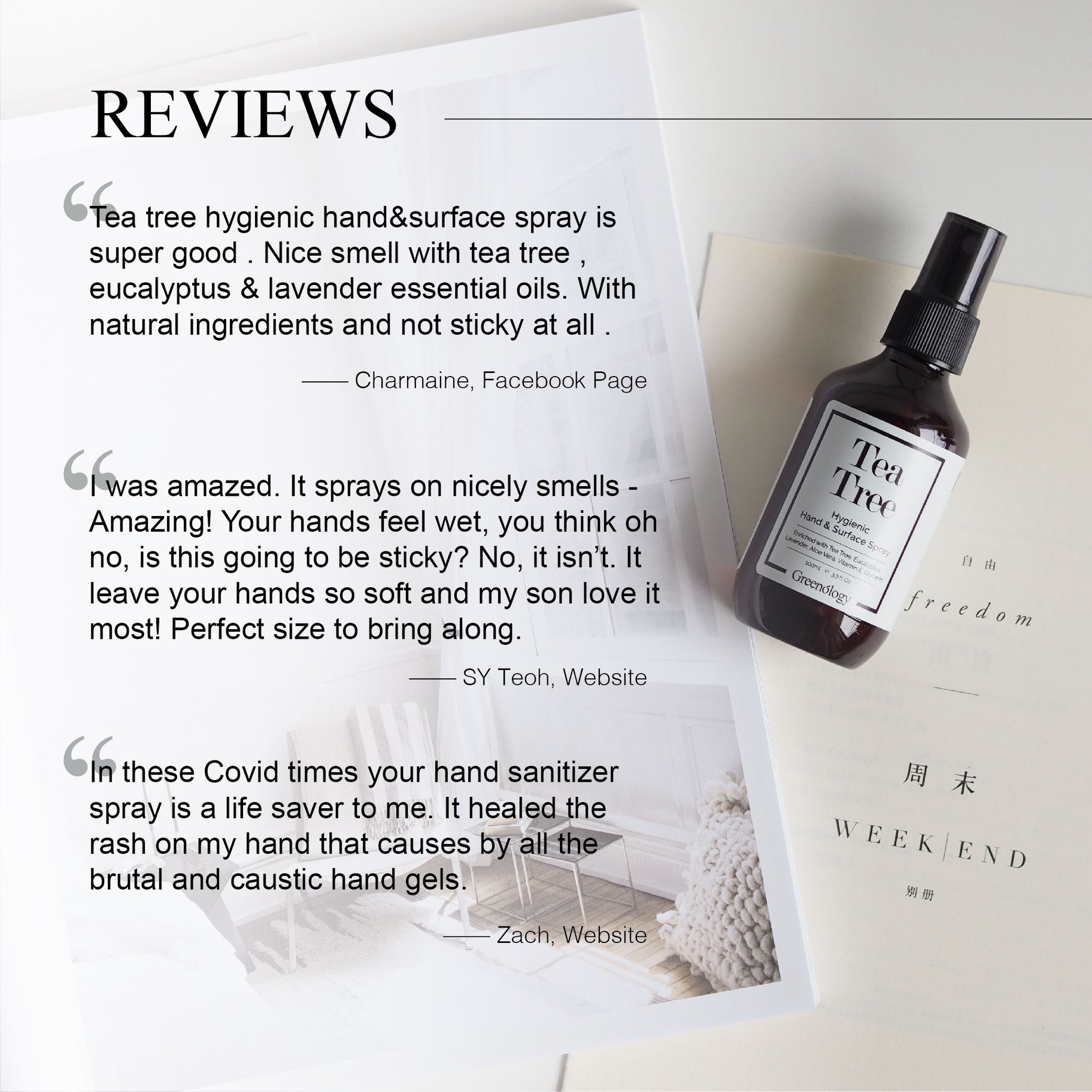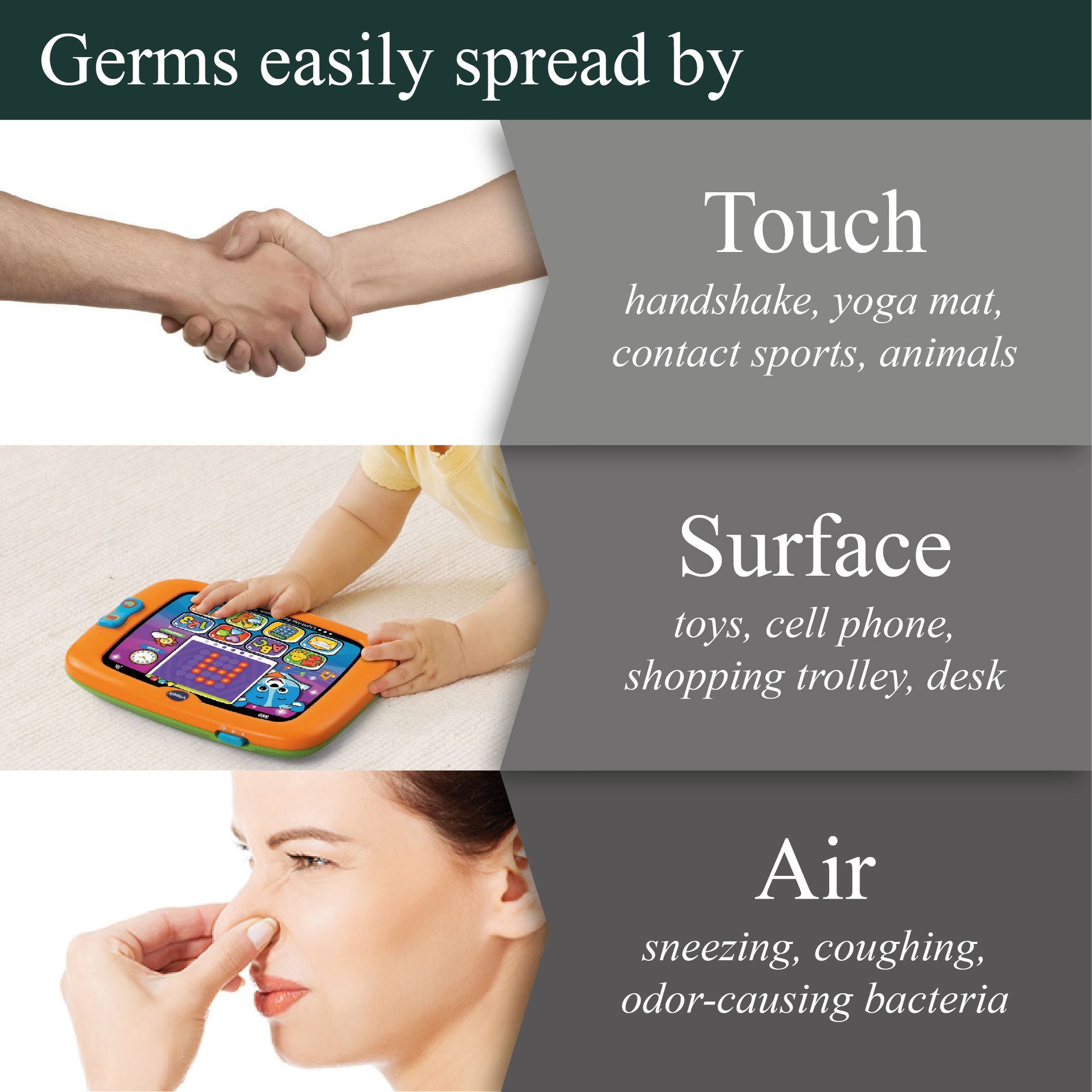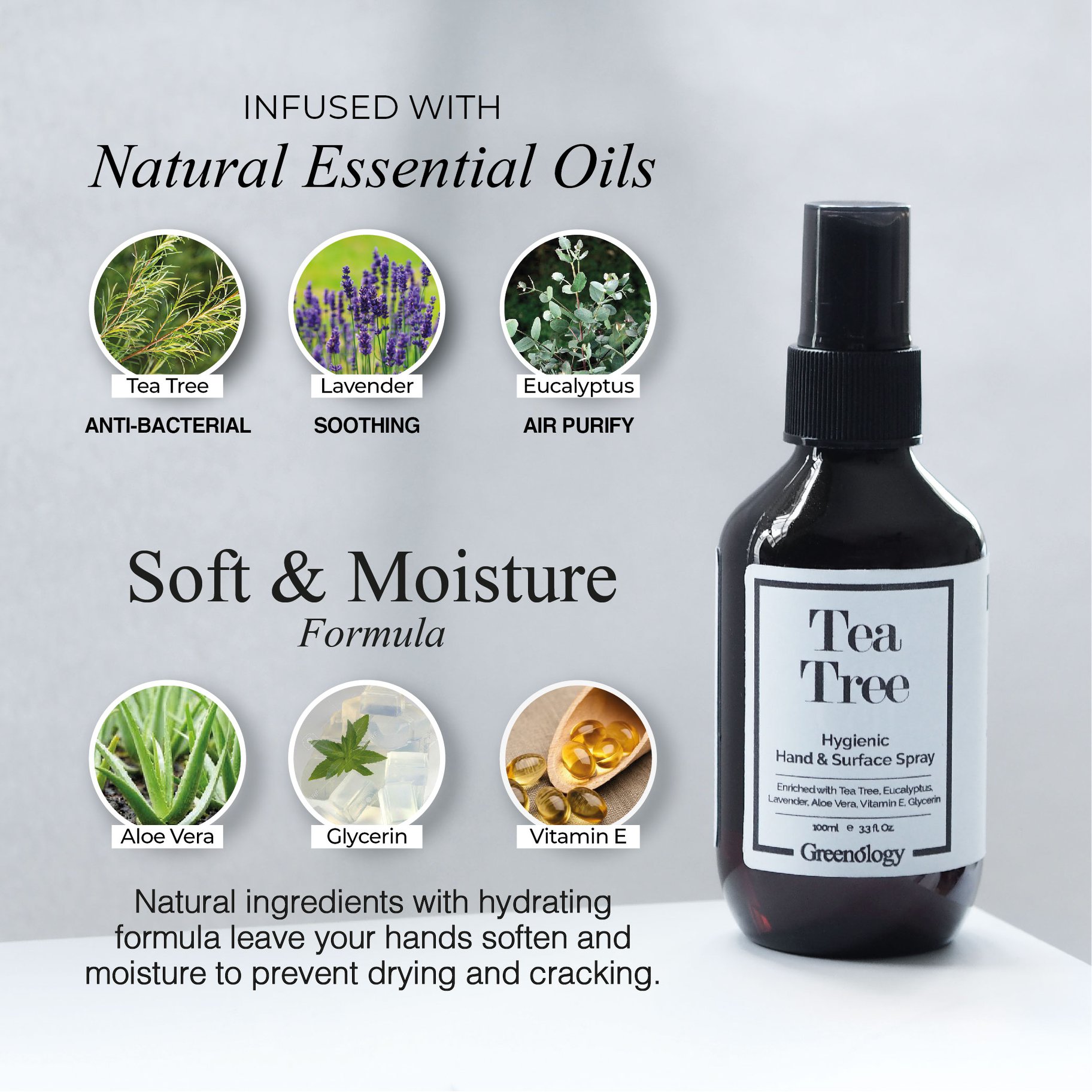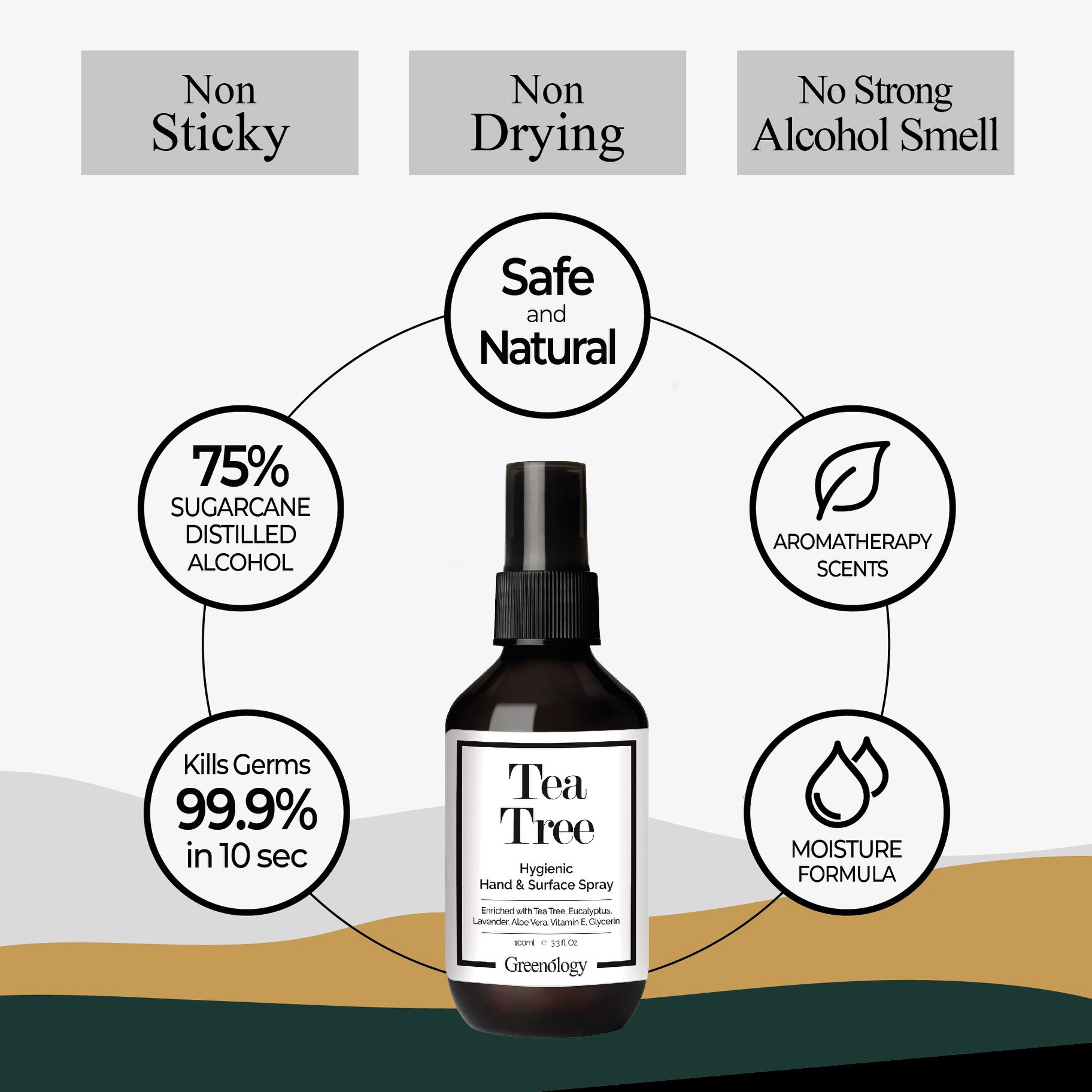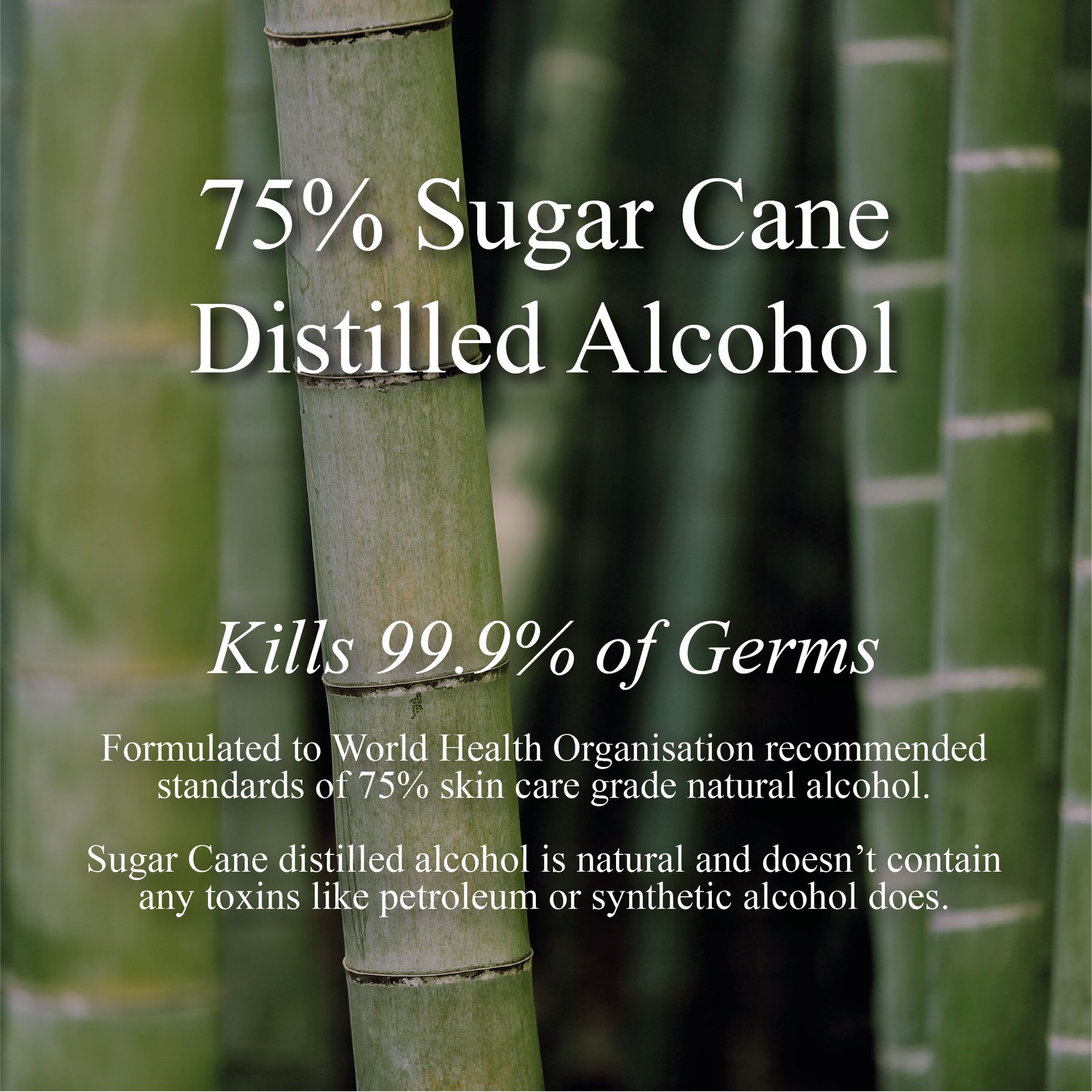 +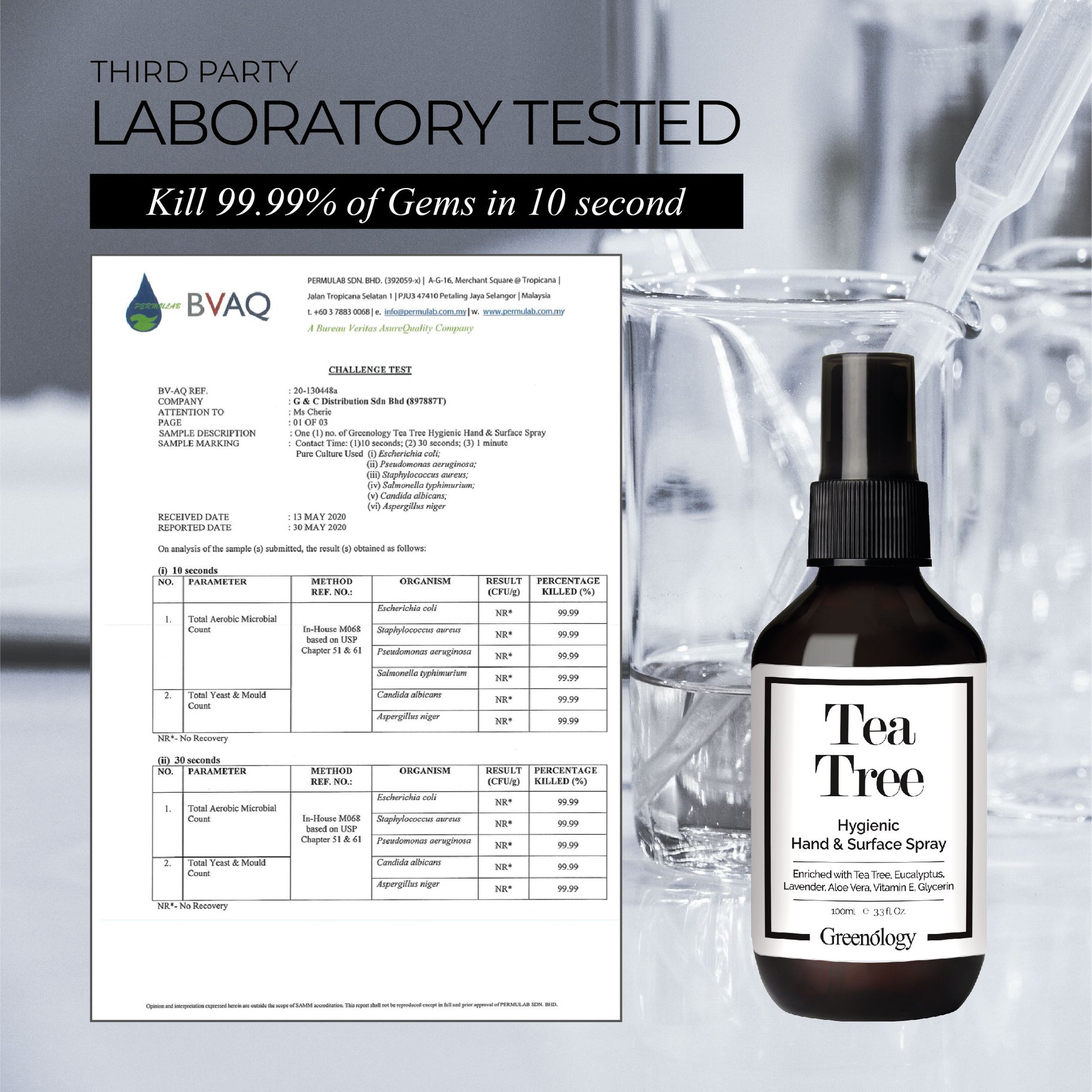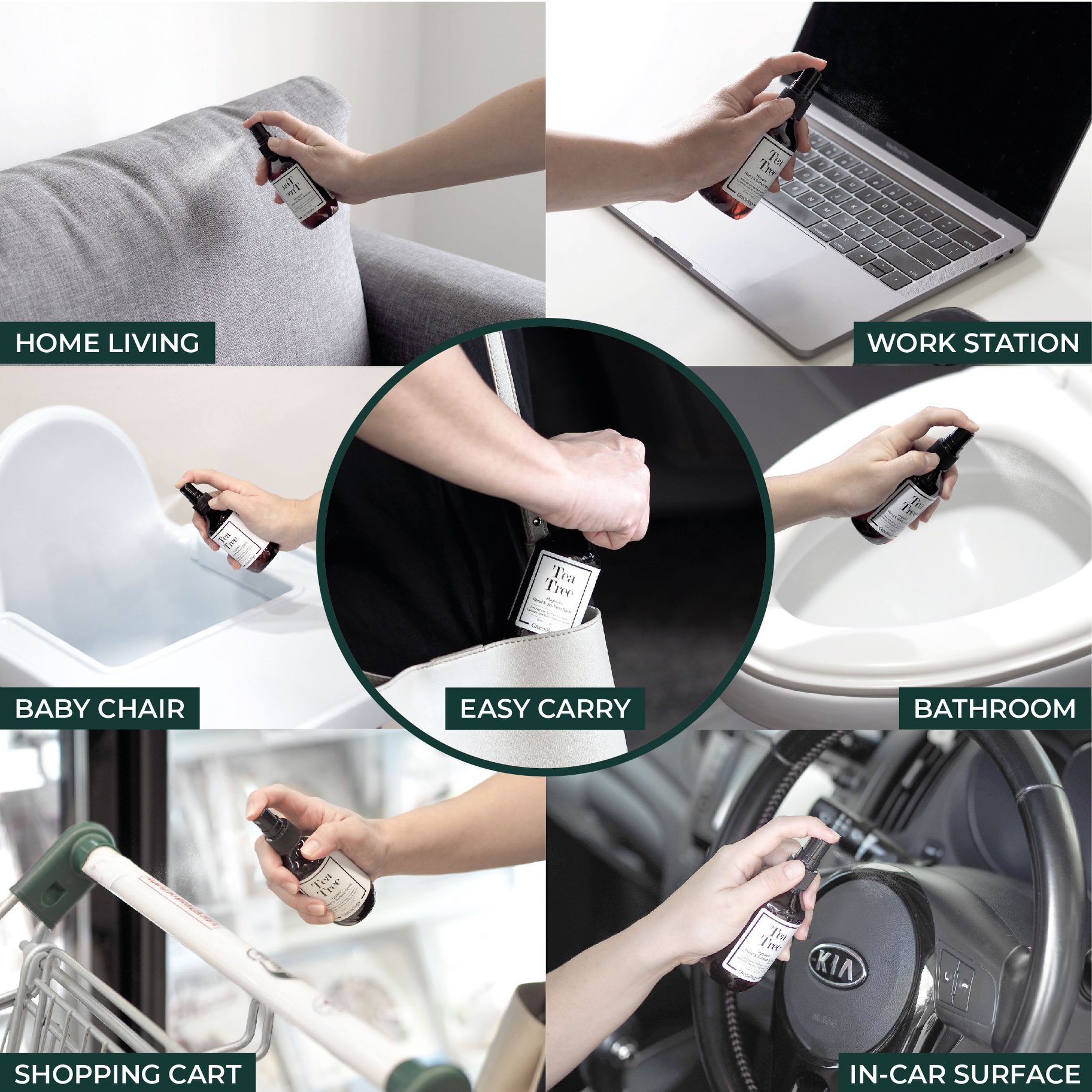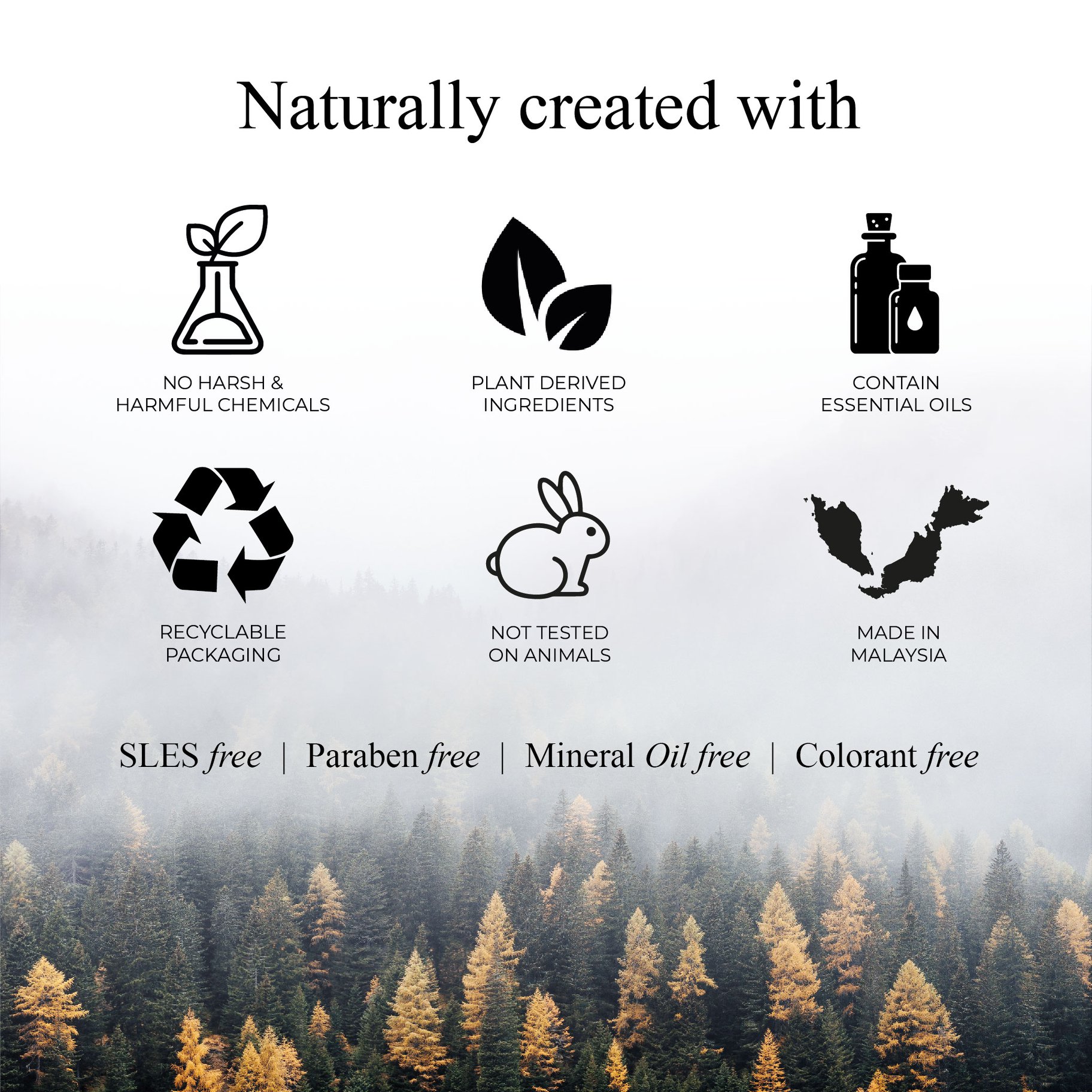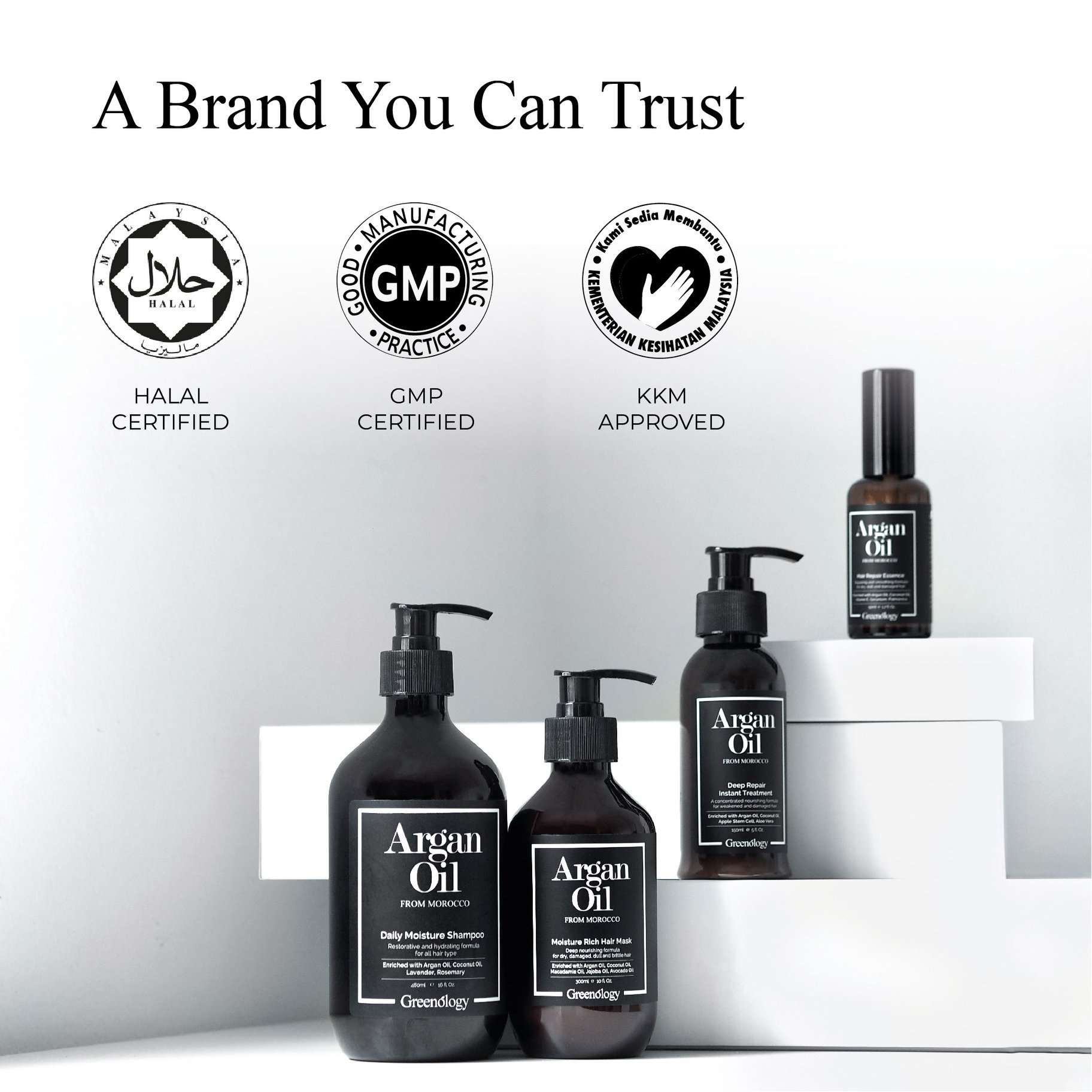 Most alcohol-based hand sanitiser leave your hands feeling dry with a strong unpleasant scent?
= Greenology's Tea Tree Hygienic Hand & Surface Spray =
Infused a purifying blend of pure essential oils with tea tree, eucalyptus and lavender to help protect and keep hands naturally clean and fresh without strong alcohol smell. Its aromatherapy scent helps to kill odor-causing bacteria for clean, fresh-smelling air as well.
· Natural Essential Oils ·
Here's how our blend of our pure essential oils benefit your hands:

Tea Tree - Anti-bacterial and a natural deodorant

Eucalyptus - Anti-viral and an air refresher

Lavender - Soothing and aids in stress relief
· 75% Sugarcane Distilled Alcohol ·
Formulated to World Health Organisation recommended standards, it contains 75% skin care grade sugarcane distilled alcohol which is natural and doesn't contain any toxins like petroleum or synthetic alcohol does.
· Third Party Laboratory Tested ·
We send this products to a third party lab who do an efficacy test to substantiate "kills 99.9% of germs" in 10 second with GMP standards.
· Soft & Moisture Formula ·
Hydrating formula with natural ingredients like Aloe Vera, Glycerin and Vitamin E leave your hands soften and moisture to prevent drying and scratching.
· No Harmful Chemicals ·
Free from parabens, fragrance, colorant and harmful chemicals are suitable sprayed on hands, surfaces and into the air.
Kiosk | Publika · The Starling · Sunway Pyramid
---