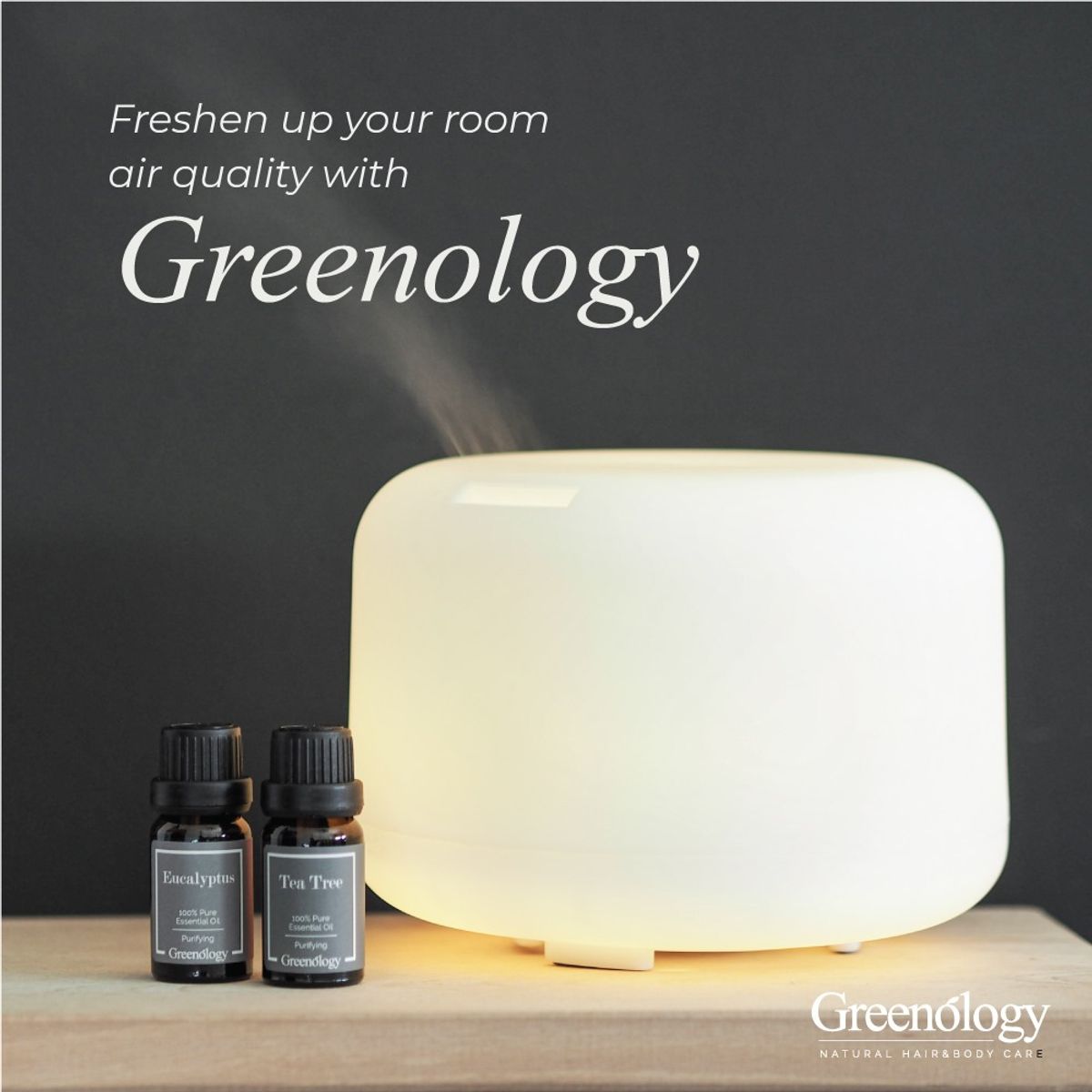 Having a good night sleep is essential as it enables the body to recover and be fit and ready for the next day. With the help of diffuser with essential oils, it can not only improve sleep quality but also help cure for that perpetual stuffed nose and gives a calming effect.
Now Greenology has an air diffuser set for you at only RM169. The diffuser comes with Tea Tree essential oil and Eucalyptus essential oil. The Greenology Air Diffuser:

has a large tank capacity for long diffusing

comes with 2 ambient light settings

diffuses aroma evenly and well
With this air diffuser, you won't have to keep refilling the water tank to keep it going. It has a cylindrical shape that takes up less space, which allows it to fit just about anywhere!
Or visit our kiosks at:

Publika

The Starling

Sunway Pyramid