Specification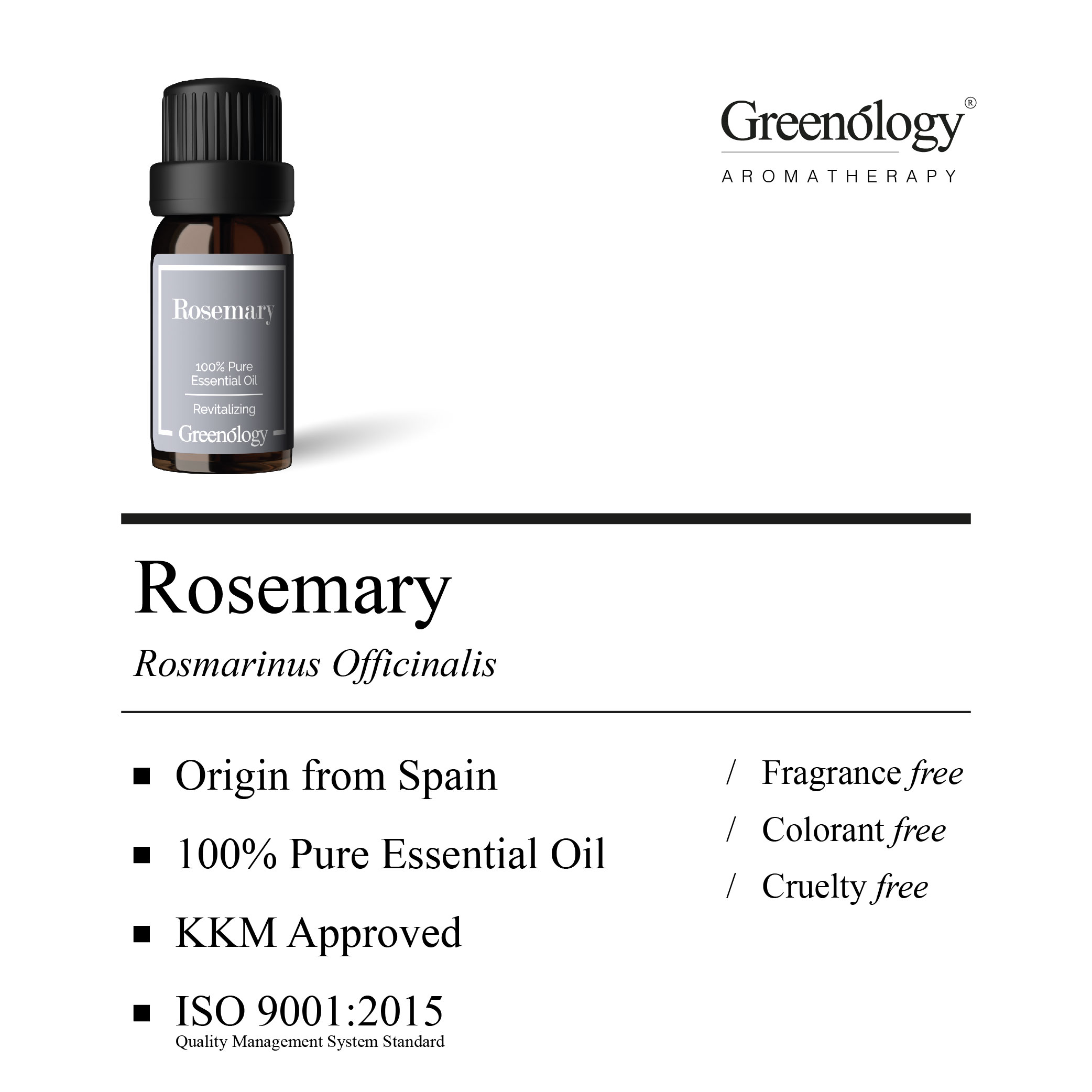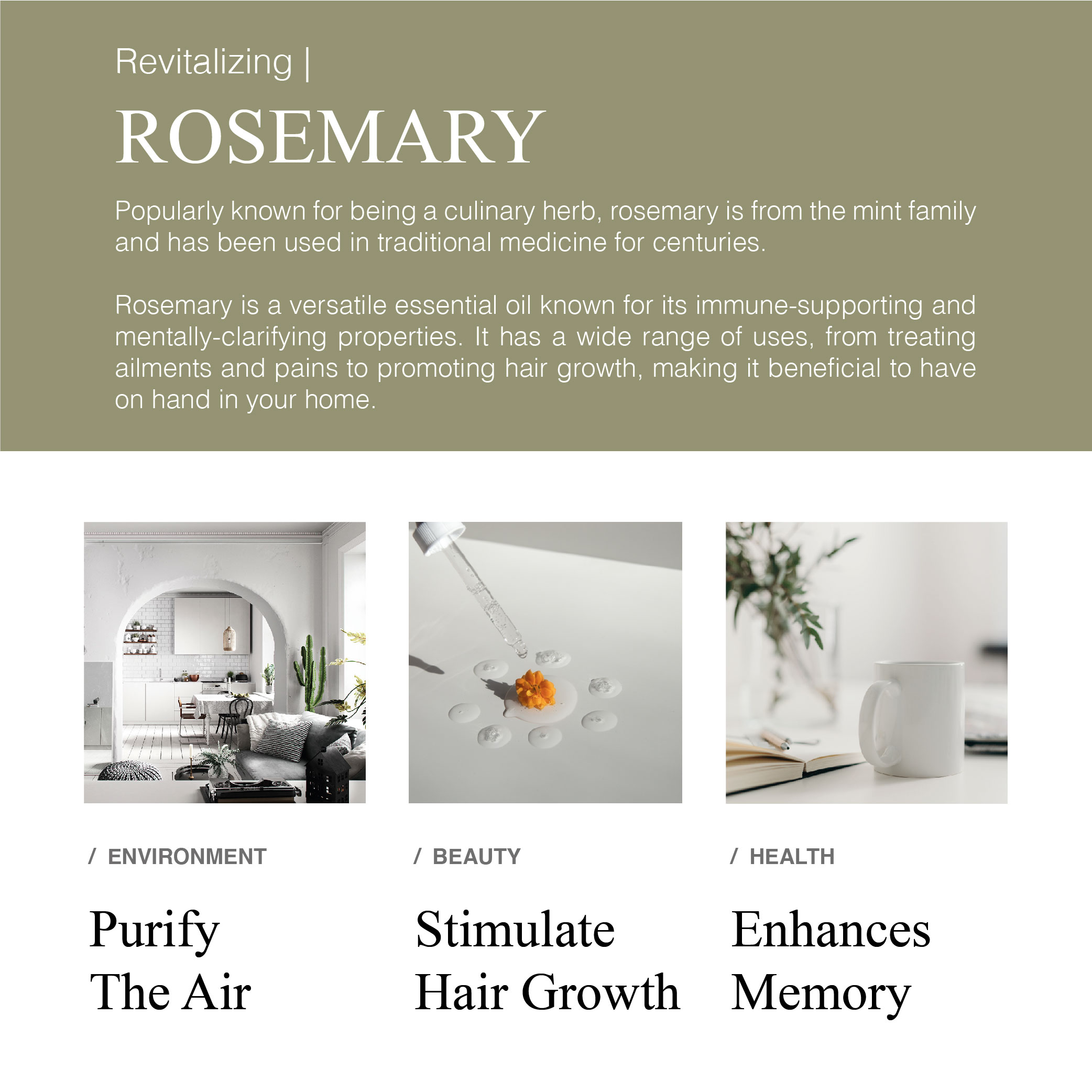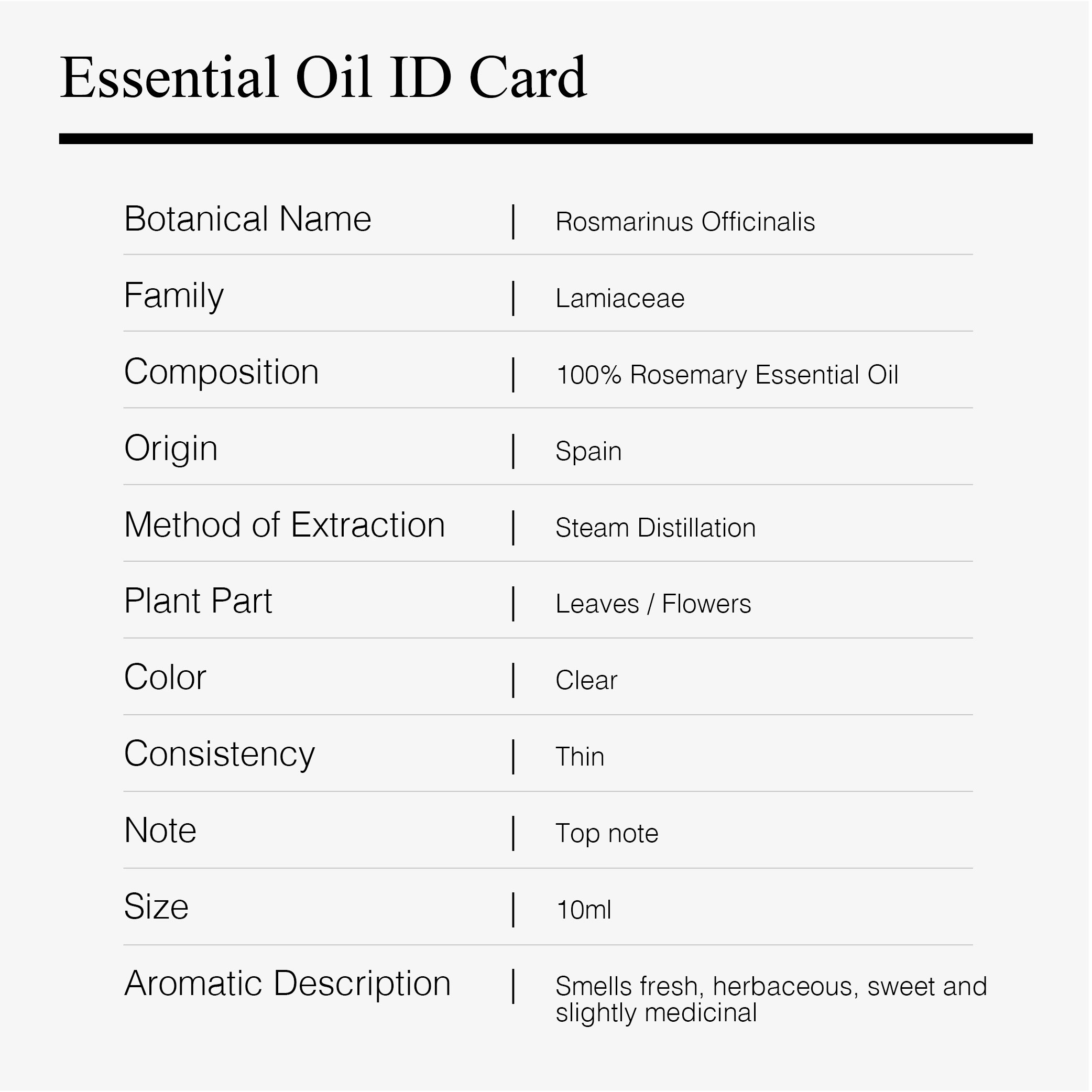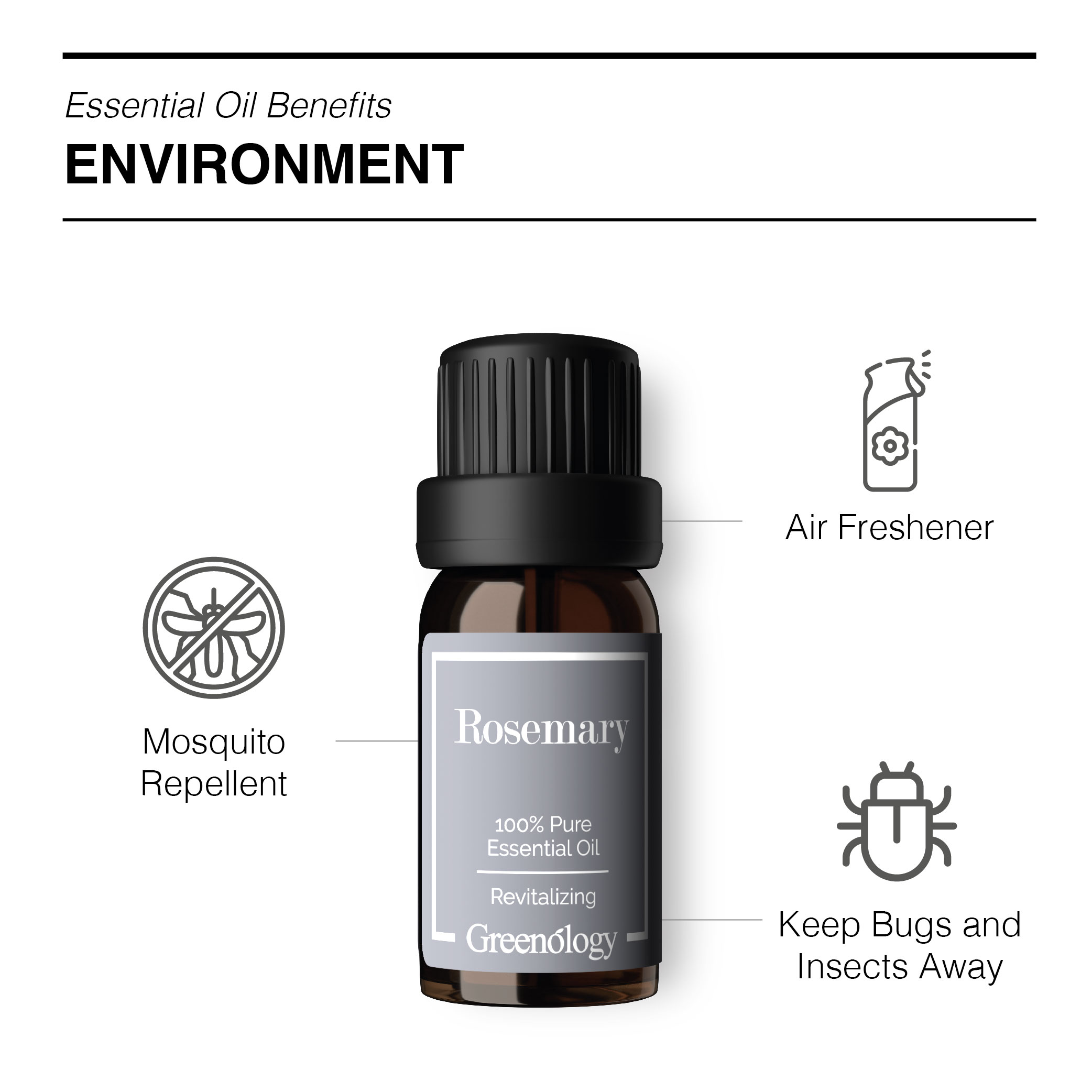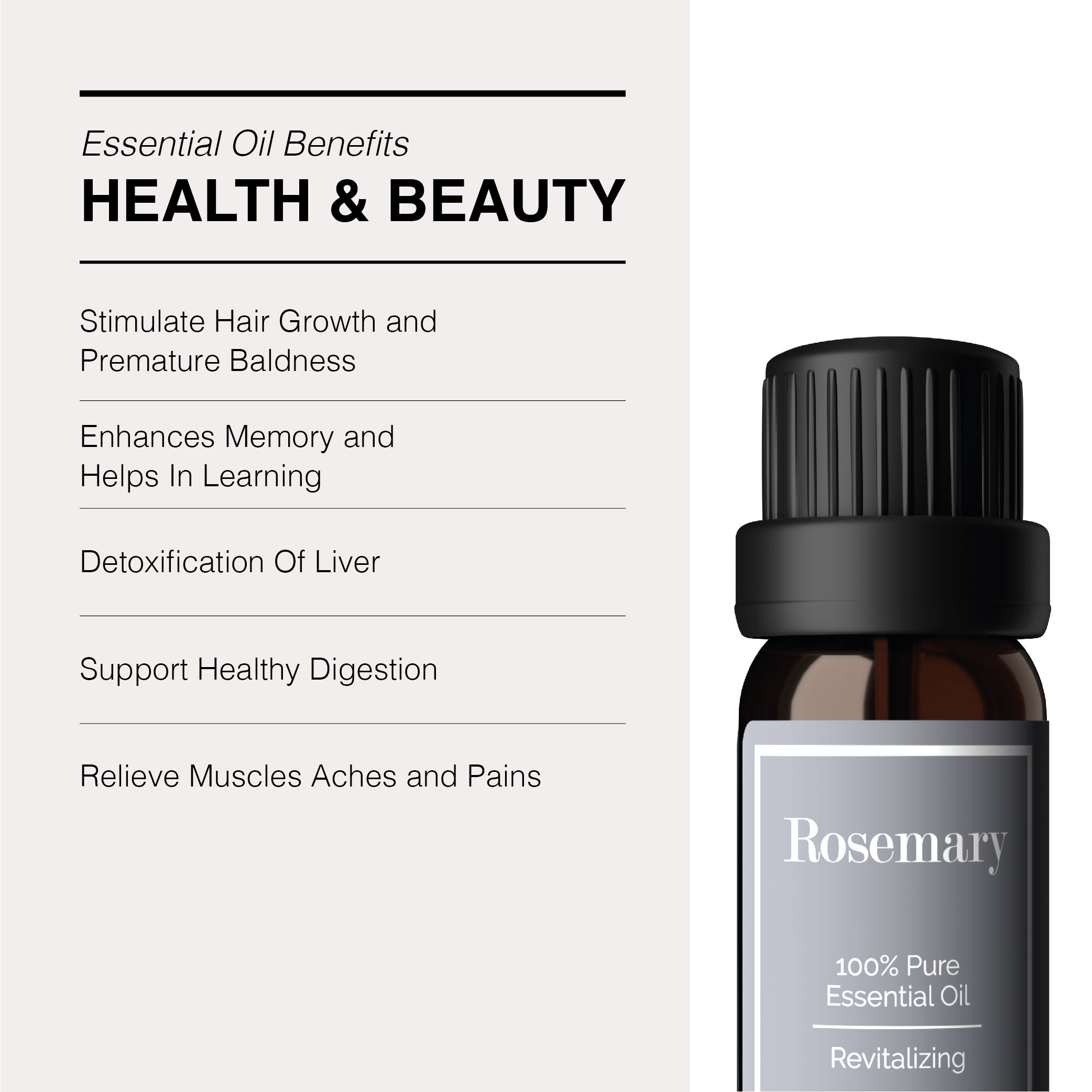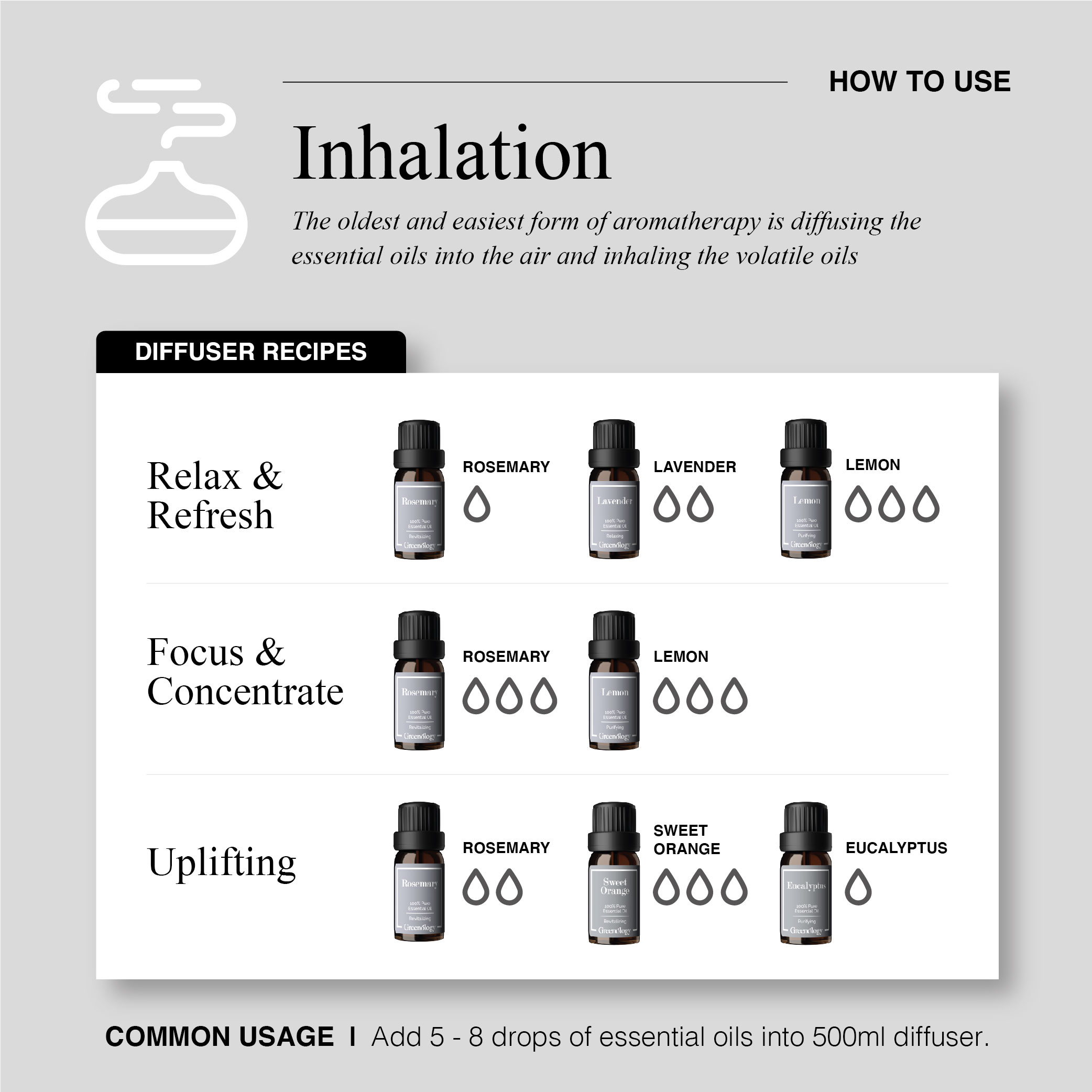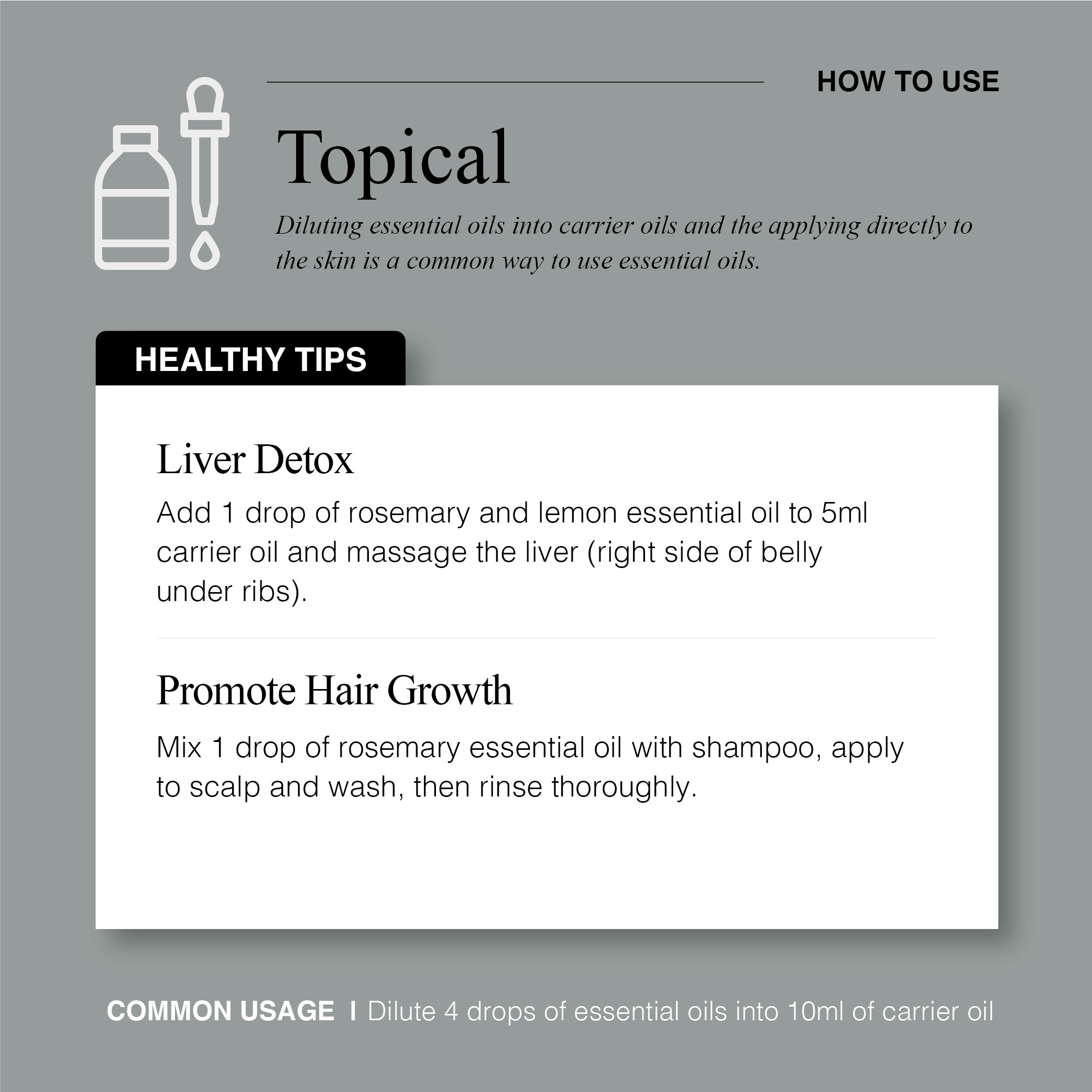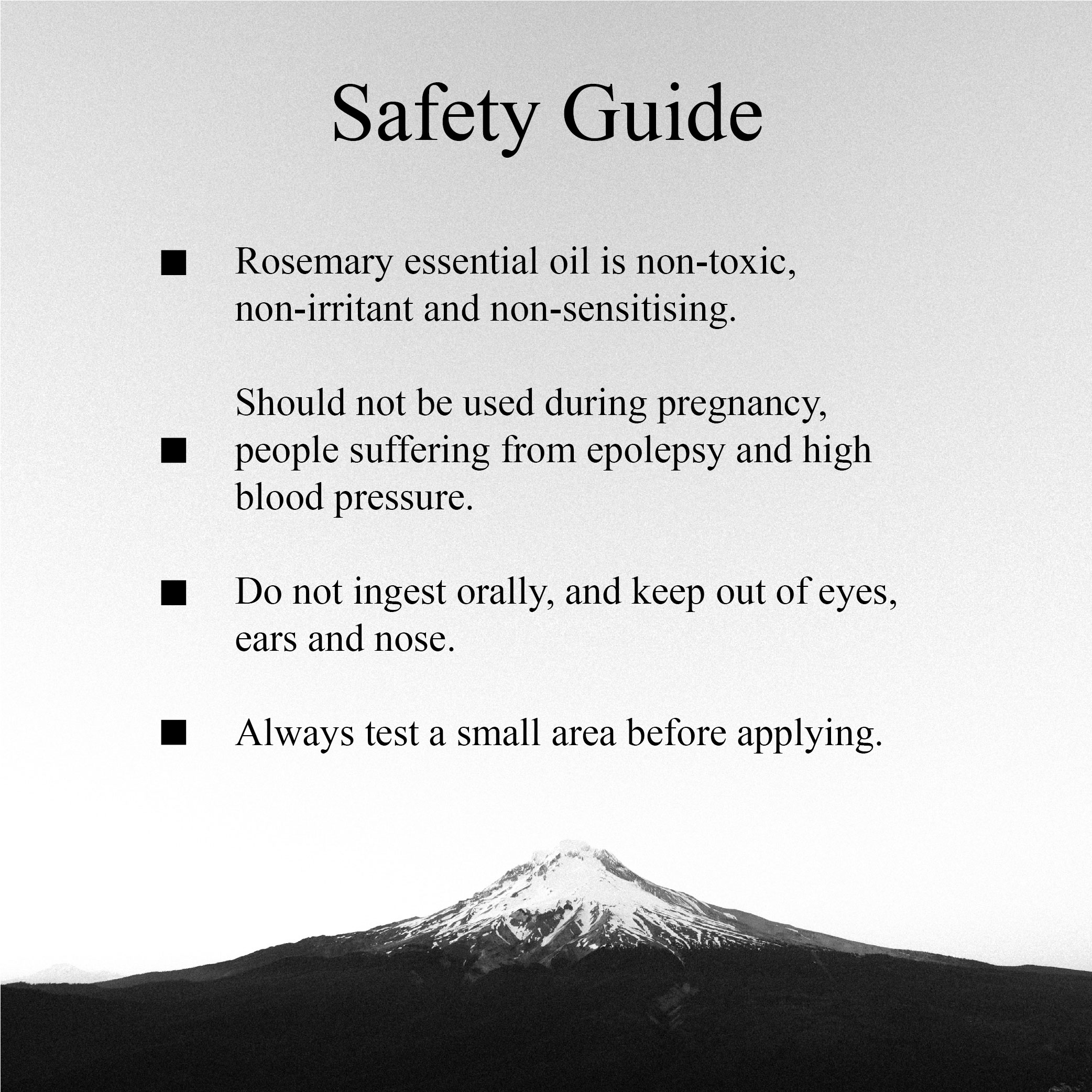 Description
Popularly known for being a culinary herb, rosemary is form the mint family and has been used in traditional medicine for centuries.
Rosemary is a versatile essential oil known for its immune supporting and mentally clarifying properties. It has a wide range of uses, from treating ailments and pains to promoting hair growth, making it beneficial to have on hand in your home.
Purifying The Air
Stimulate Hair Growth
Enhances Memory
Origin: Spain
Size: 10ml
Synthetic Fragrance free | Colorant free | Cruelty free
CAUTIONS
* Not to be used during pregnancy, and those with epilepsy or high blood pressure.
* For external use only. Keep out of reach of children.
Ingredients
100% Steam Distilled Rosmarinus Officinalis (Rosemary) Essential Oil.