Specification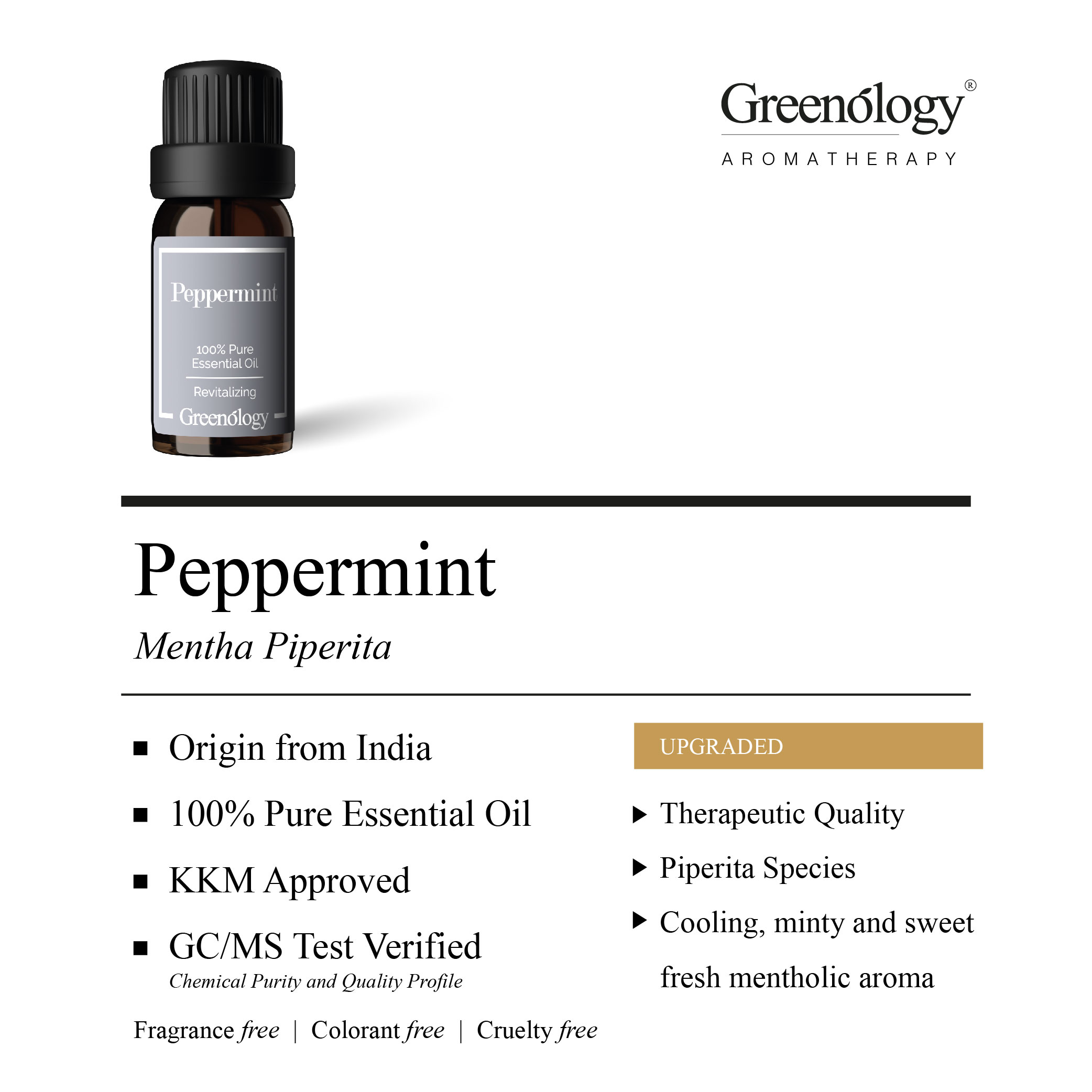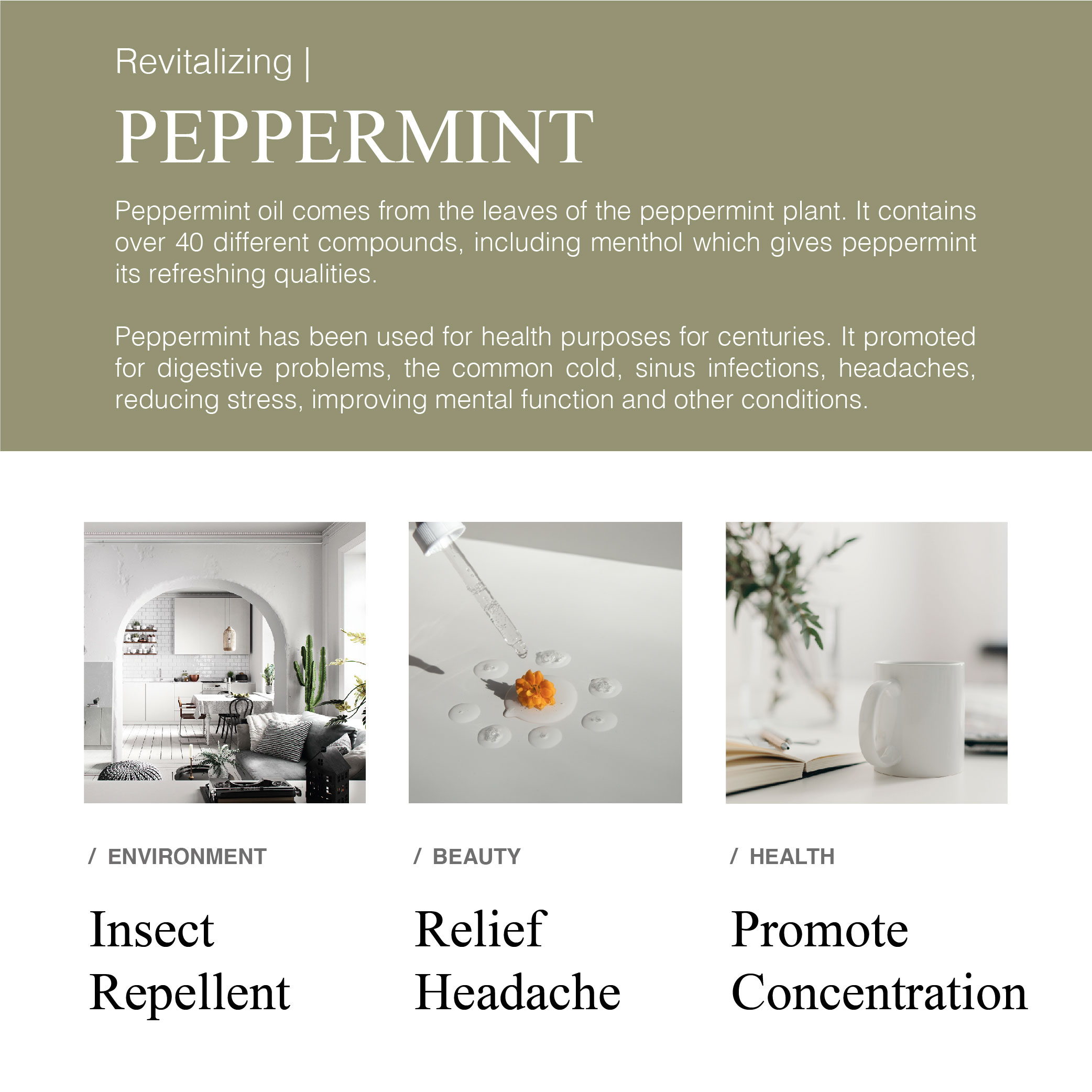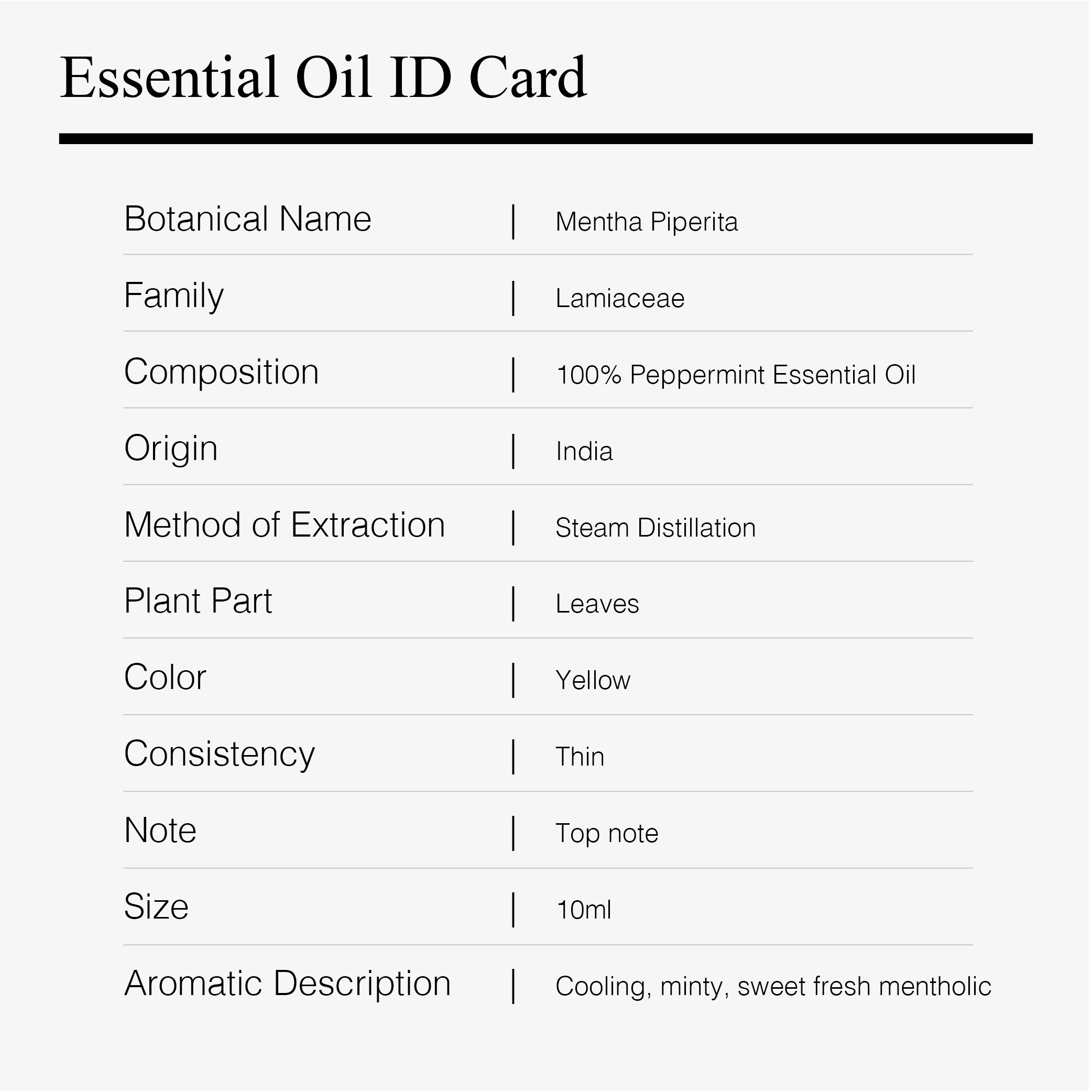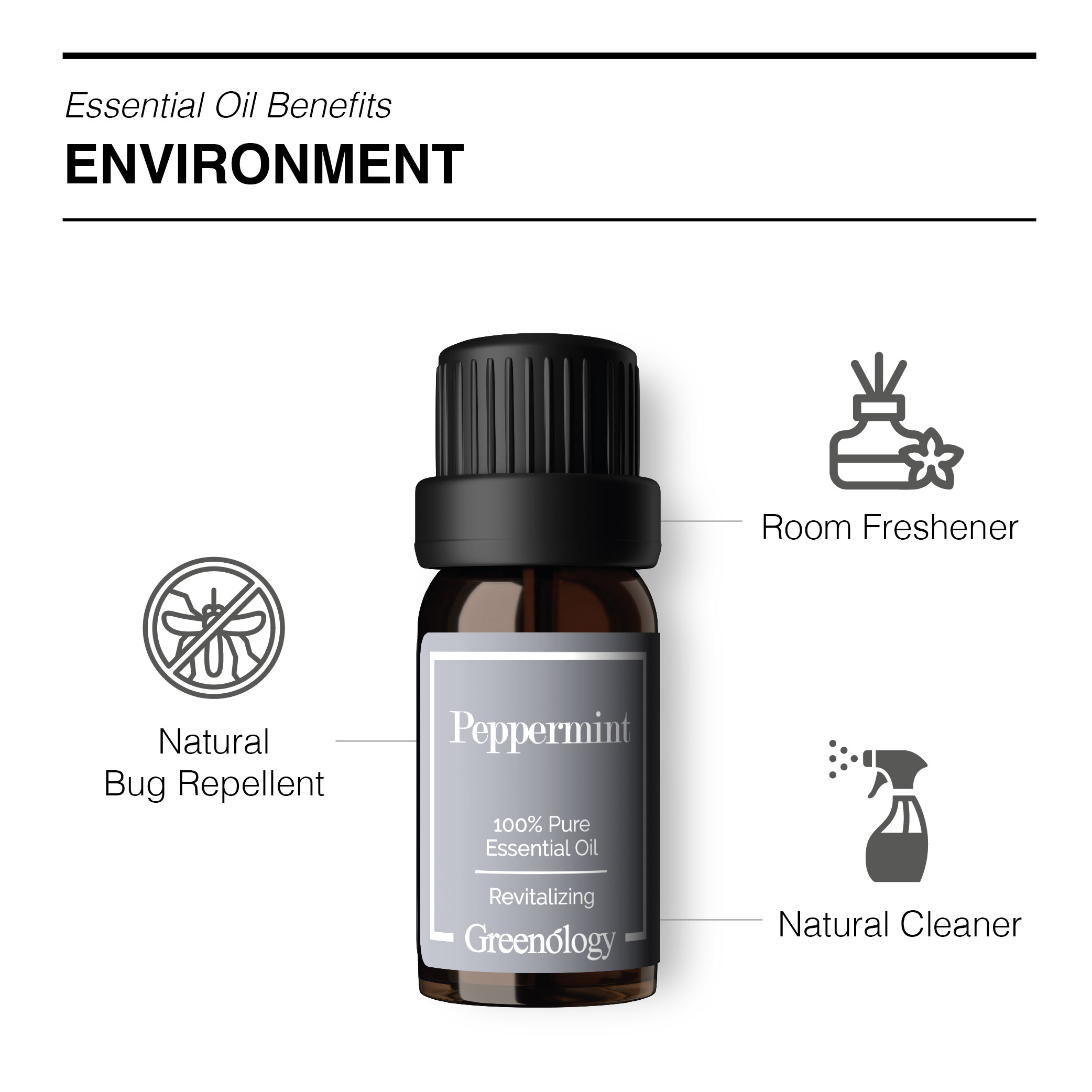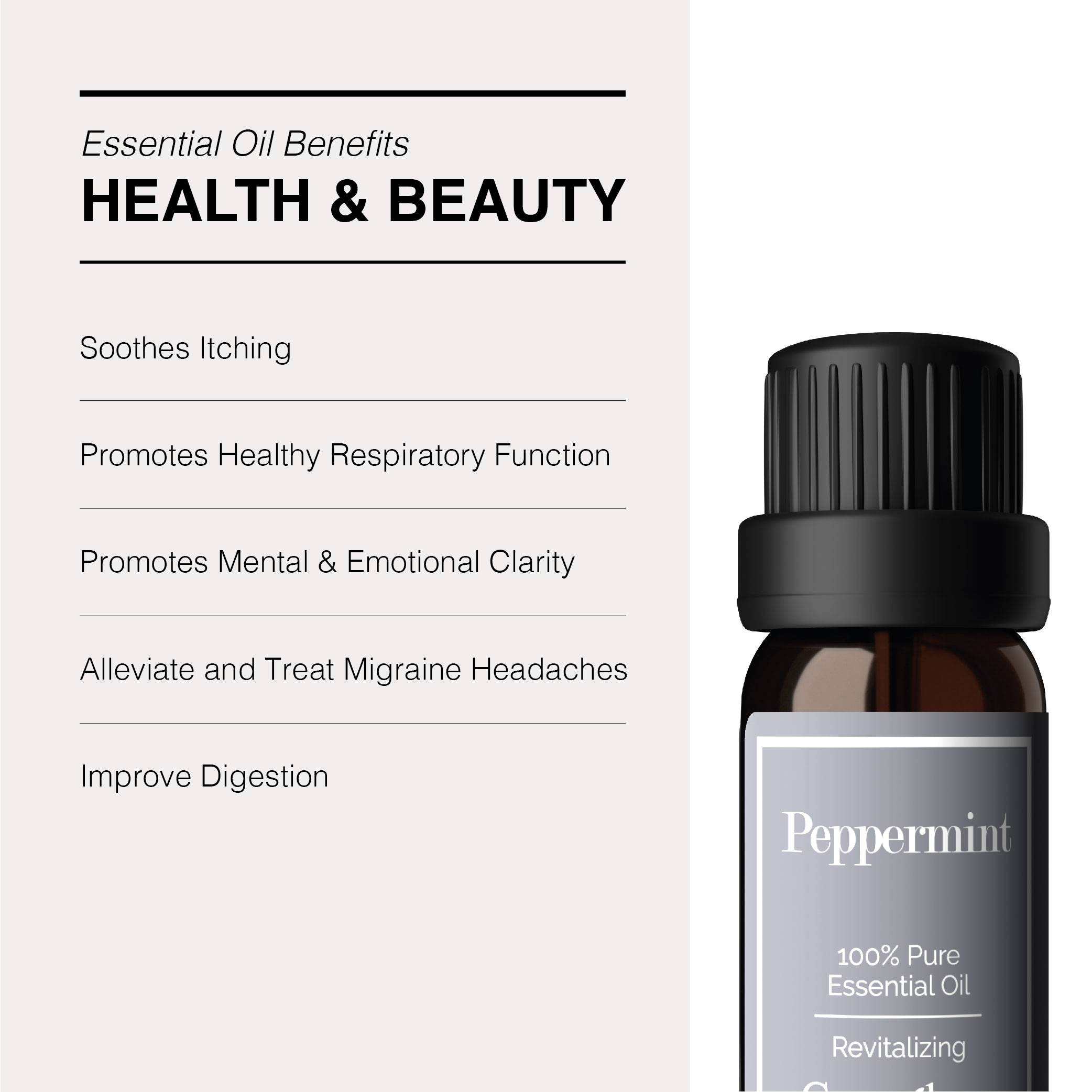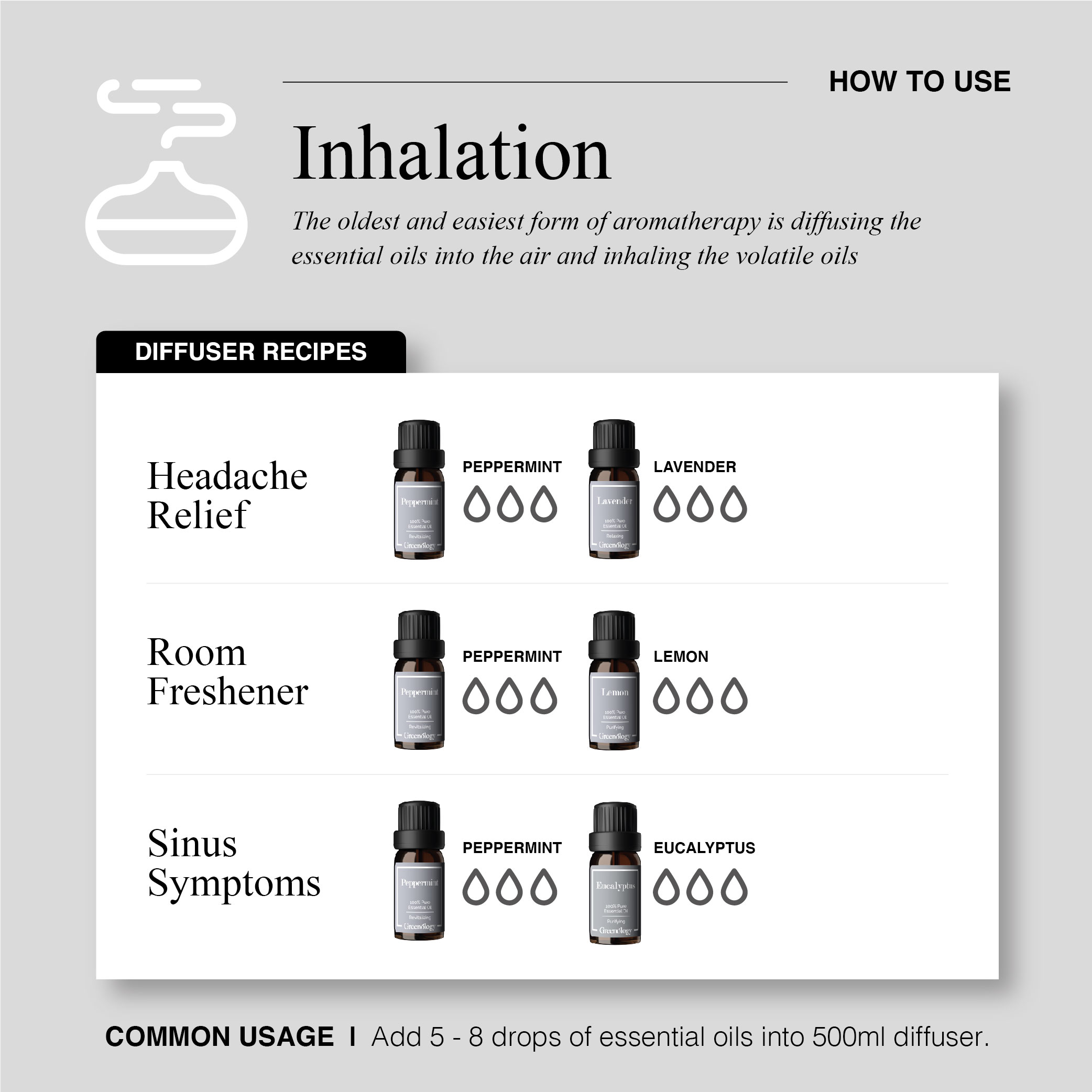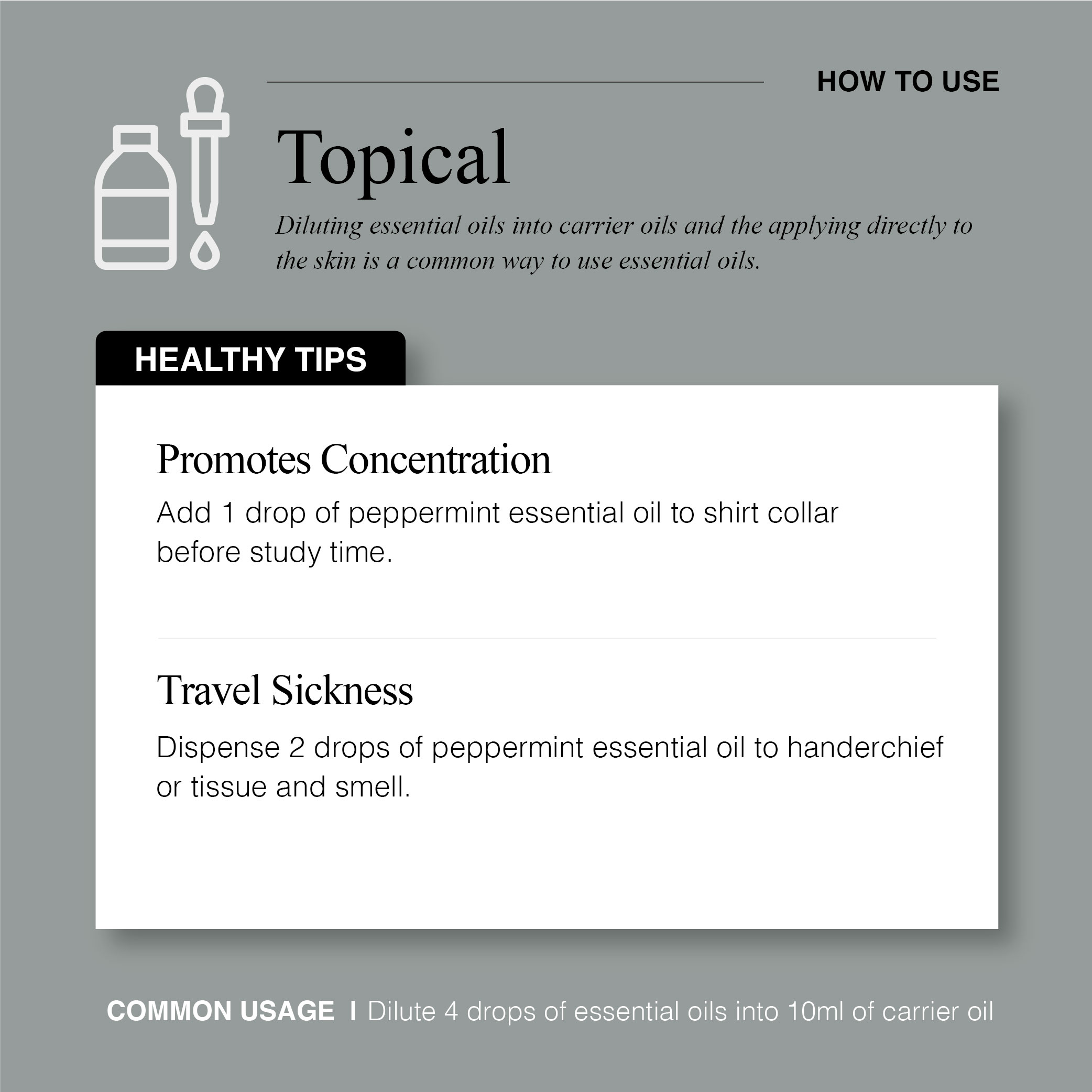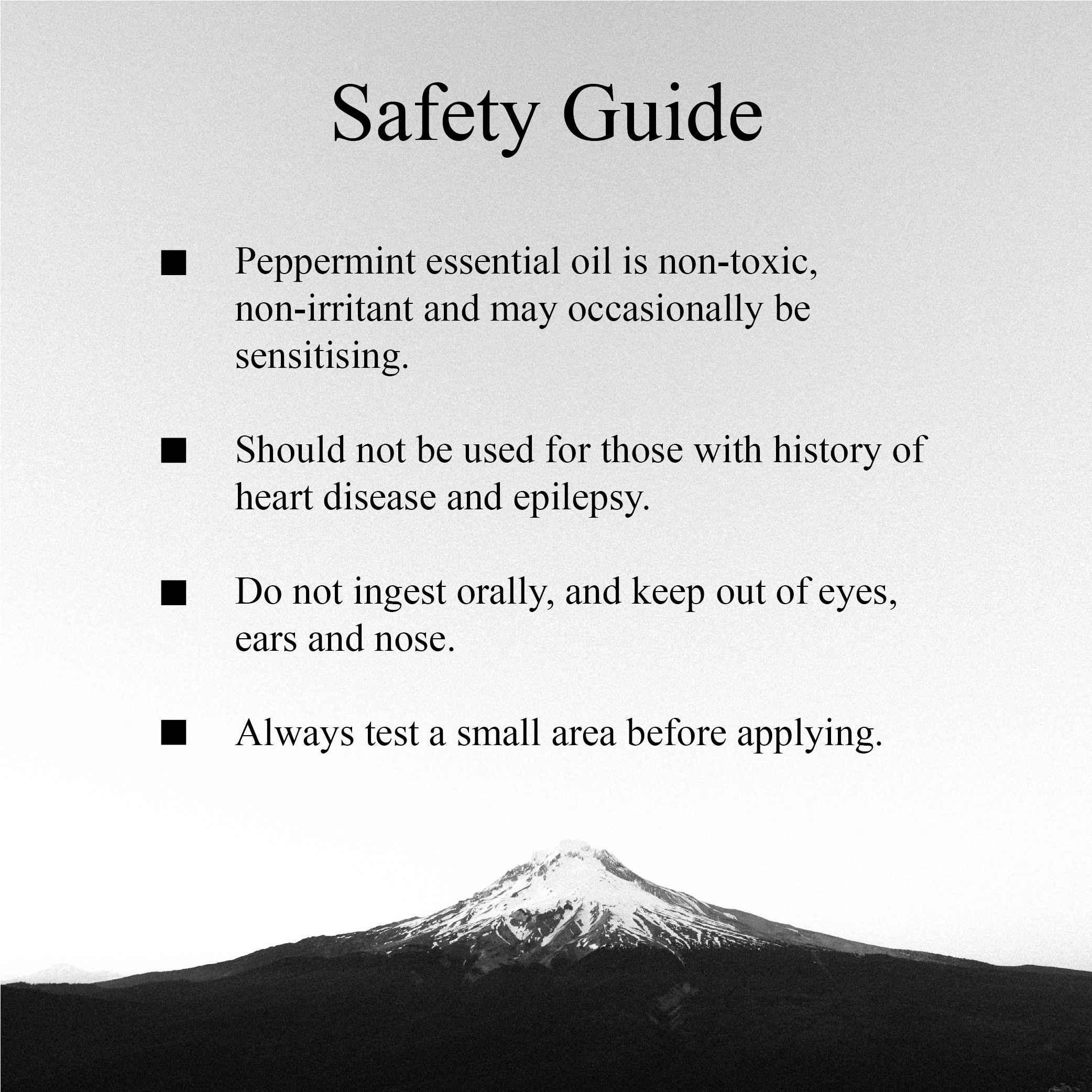 Description
Peppermint oil comes from the leaves of the peppermint plant. It contains over 40 different compounds, including menthol which gives peppermint its refreshing qualities.
Peppermint has been used for health purposes for centuries. It promoted for digestive problems, the common cold, sinus infections, headaches, reducing stress, improving mental function and other conditions.
Insect Repellent
Relief Headache
Promote Concentration
Origin: India
Size: 10ml
Synthetic Fragrance free | Colorant free | Cruelty free
CAUTIONS
* Not to be used during pregnancy, and in those with epilepsy or heart disease.
* For external use only. Keep out of reach of children.
Ingredients
100% Steam Distilled Mentha Piperita (Peppermint) Essential Oil.