Info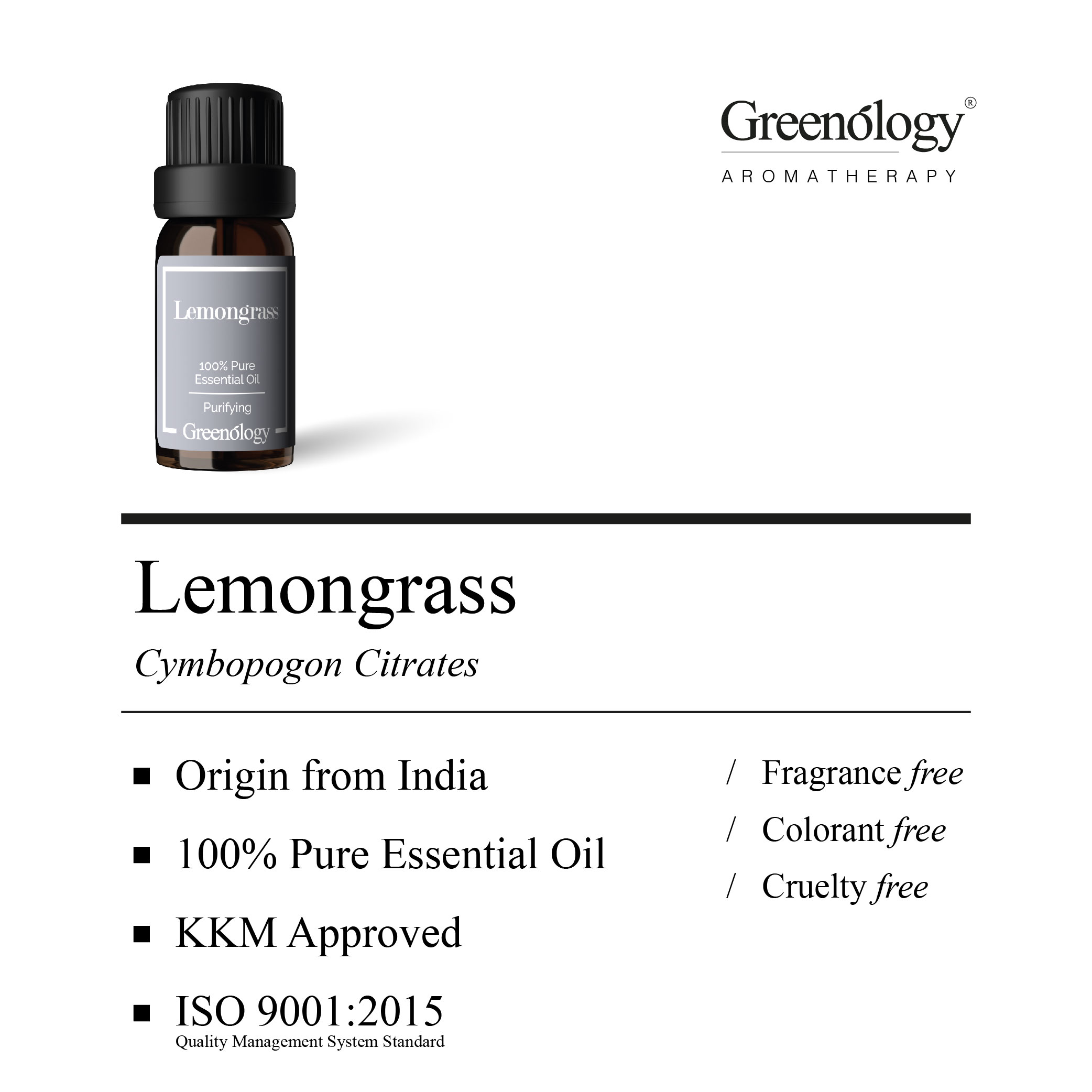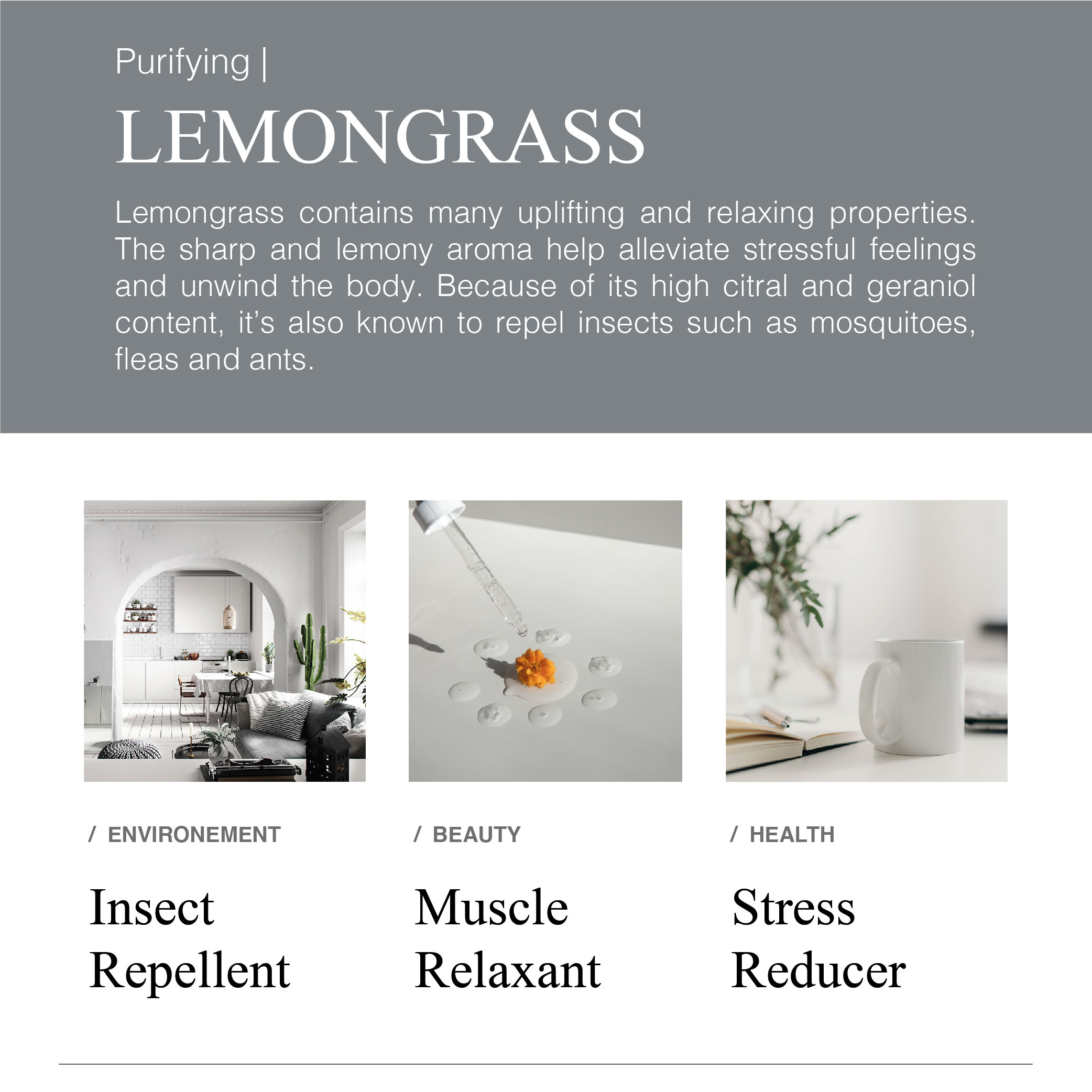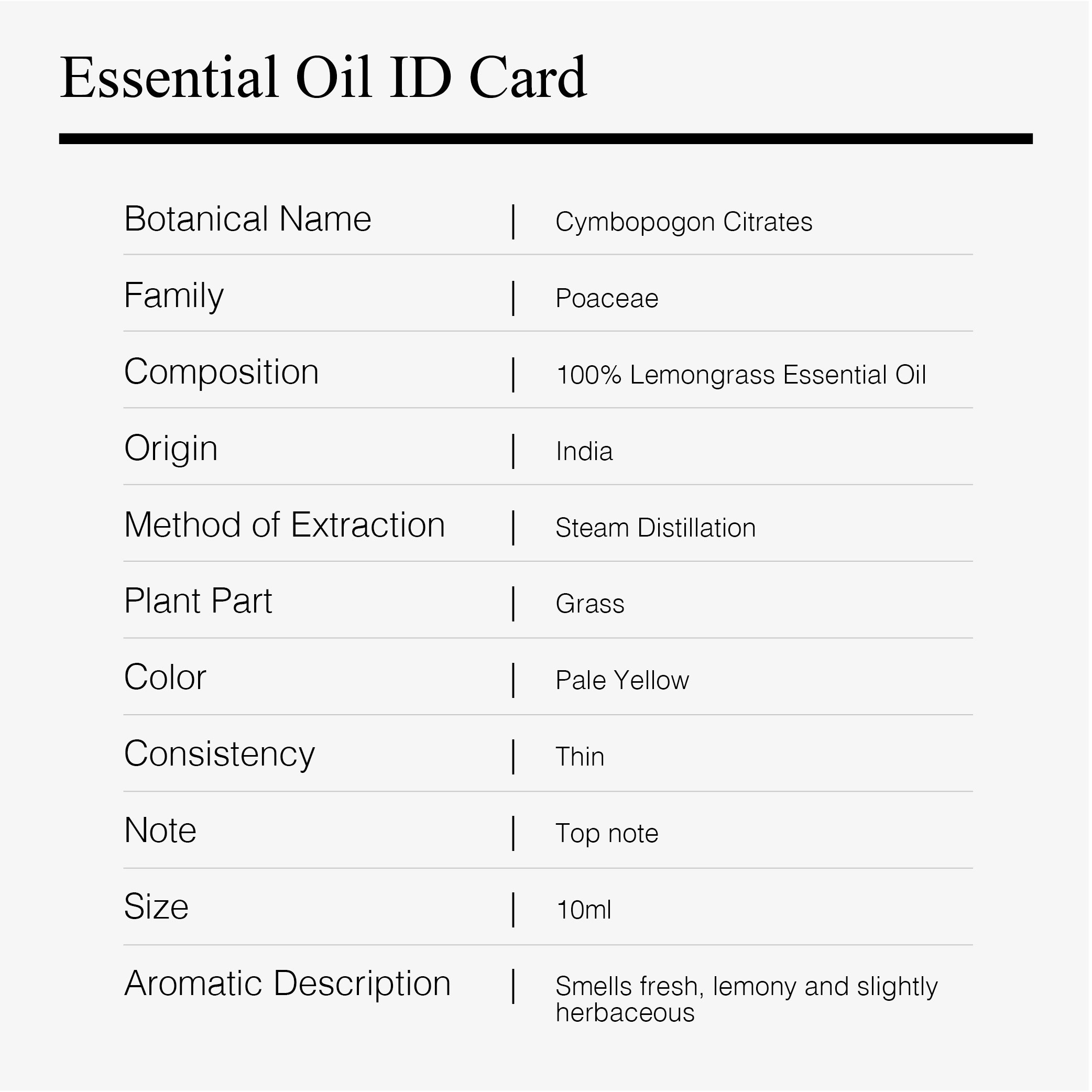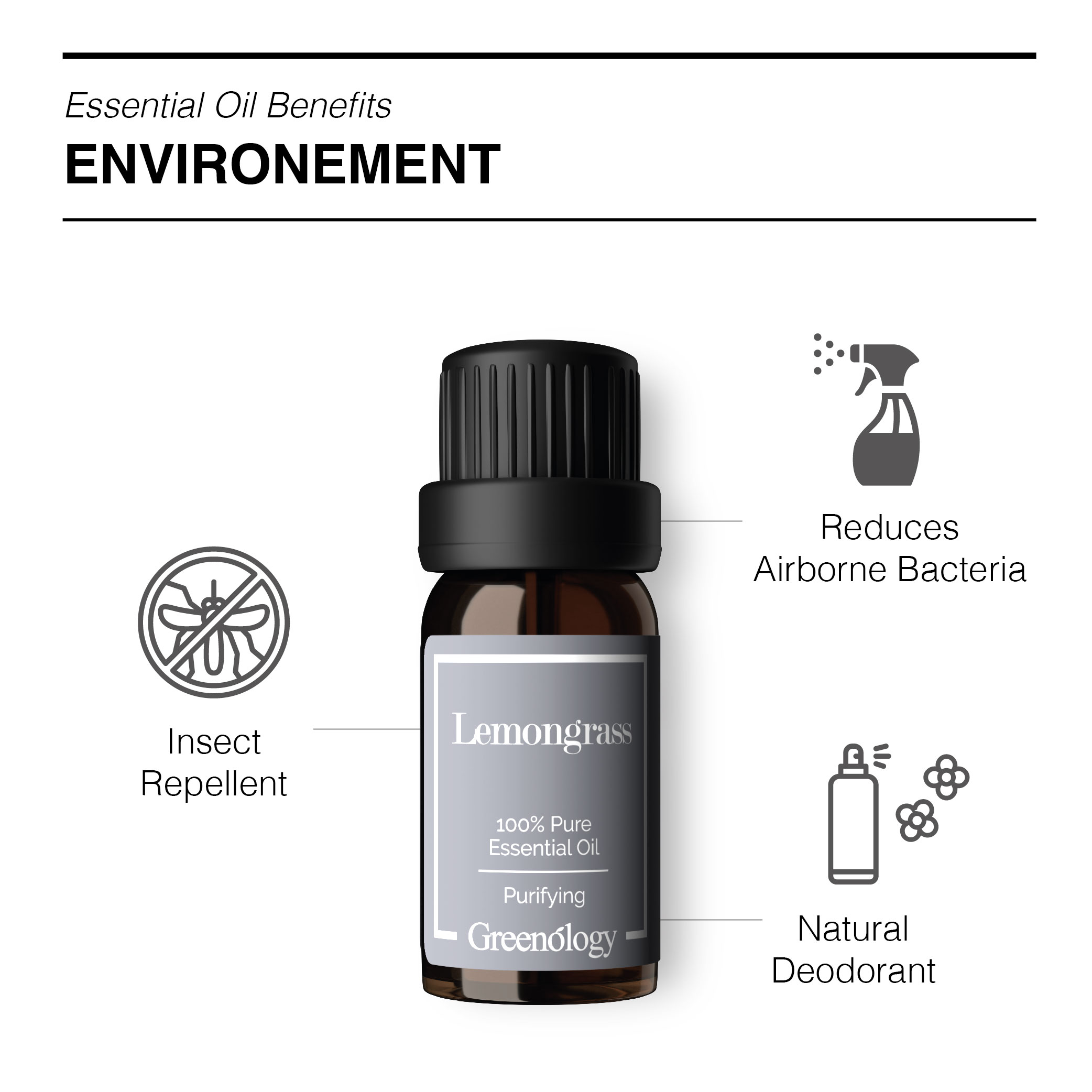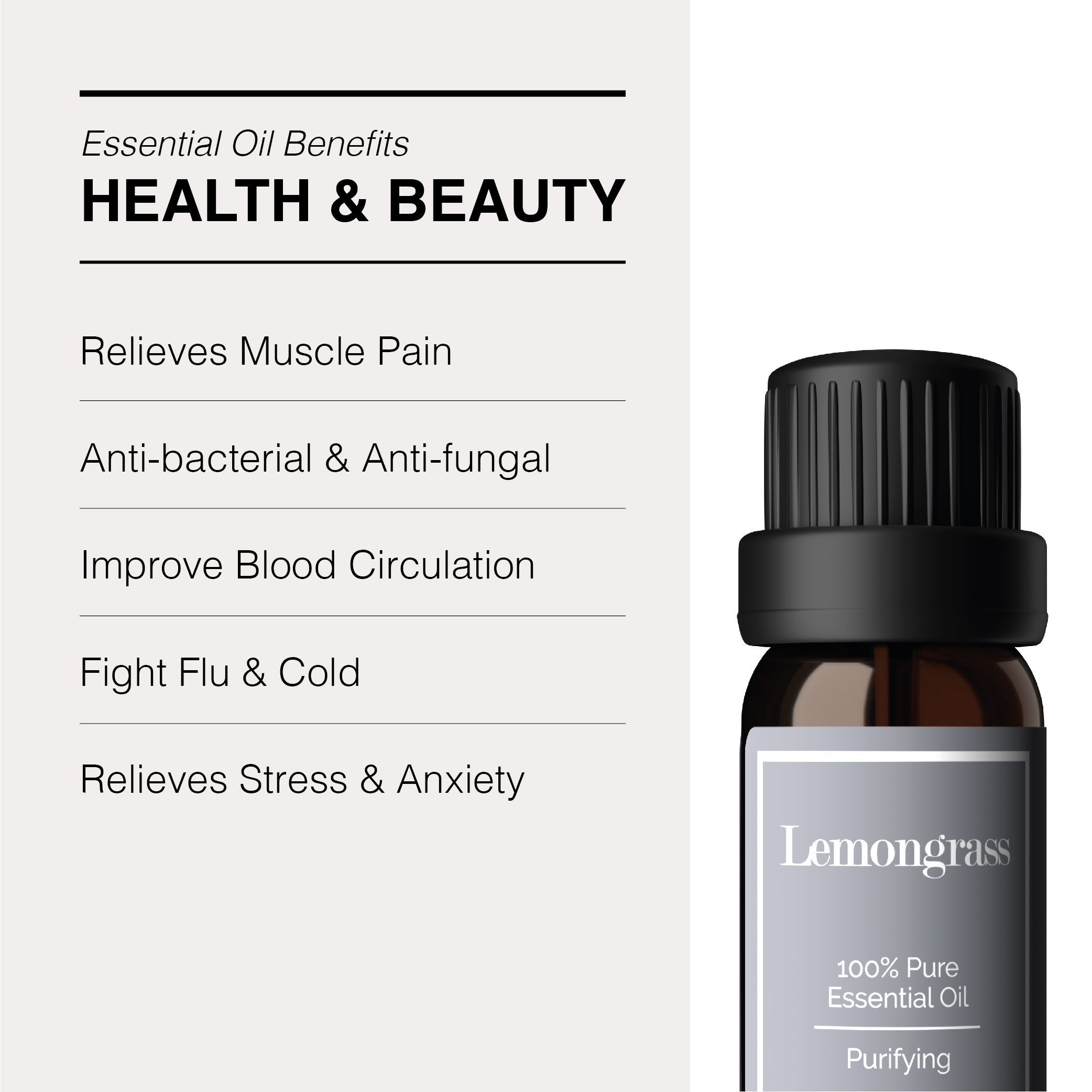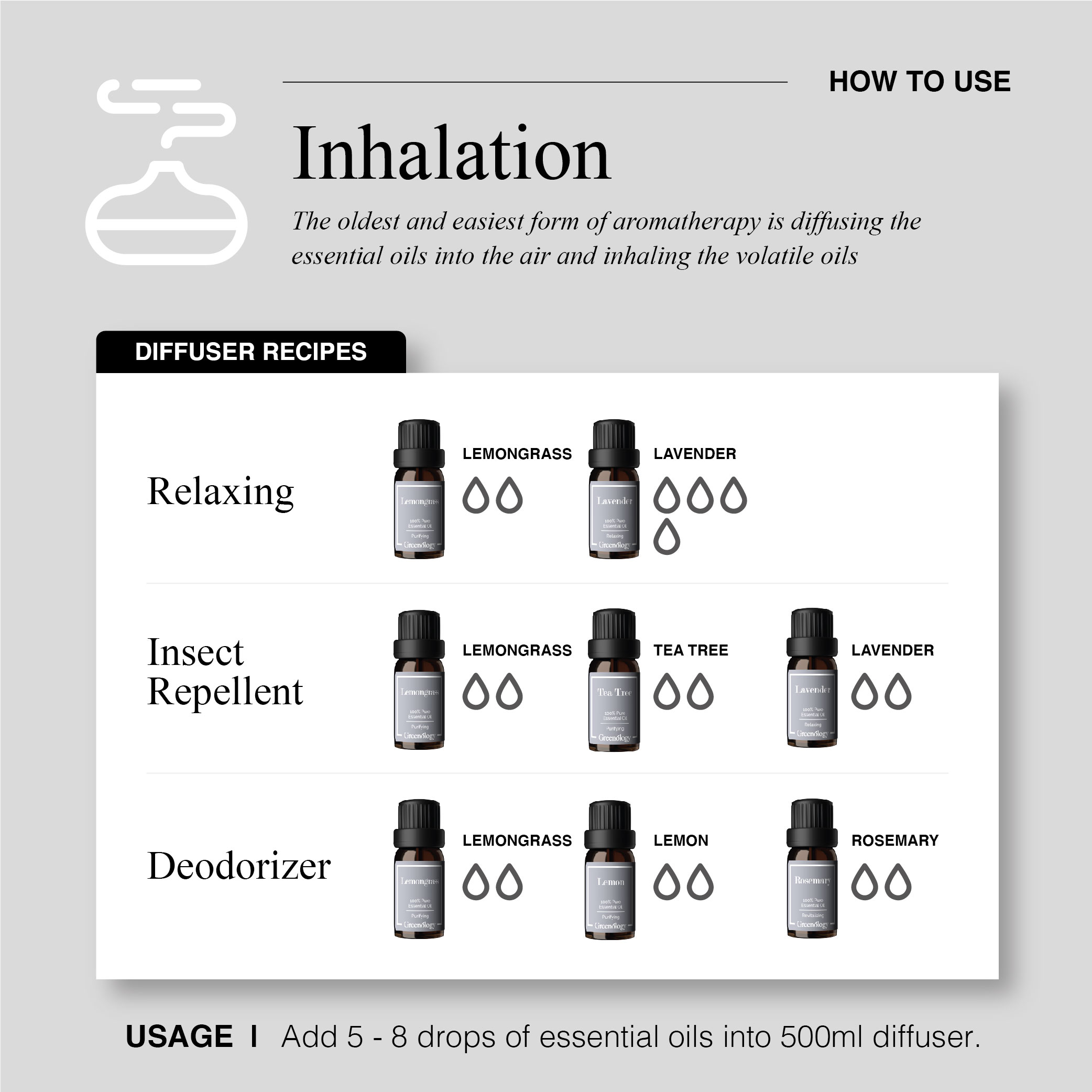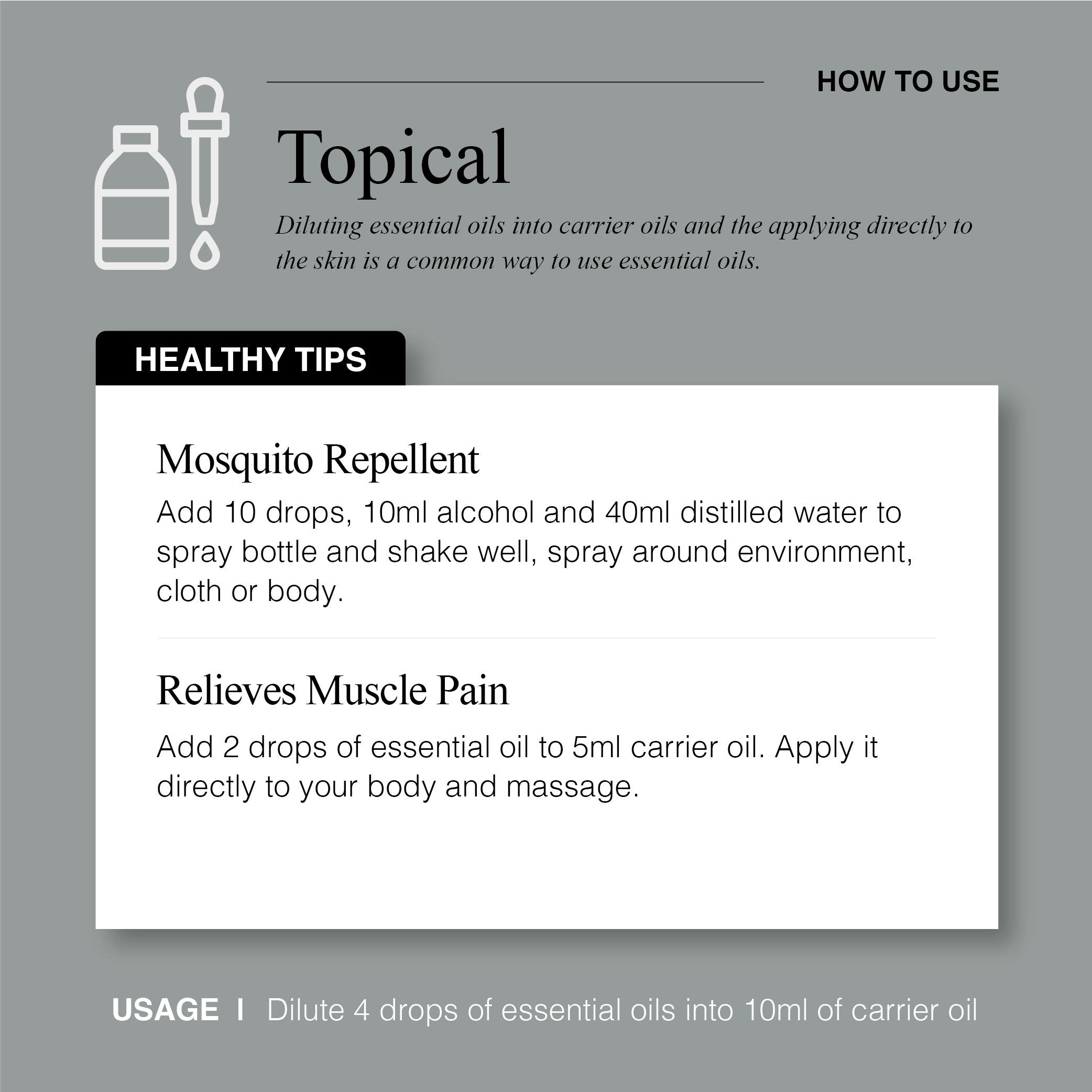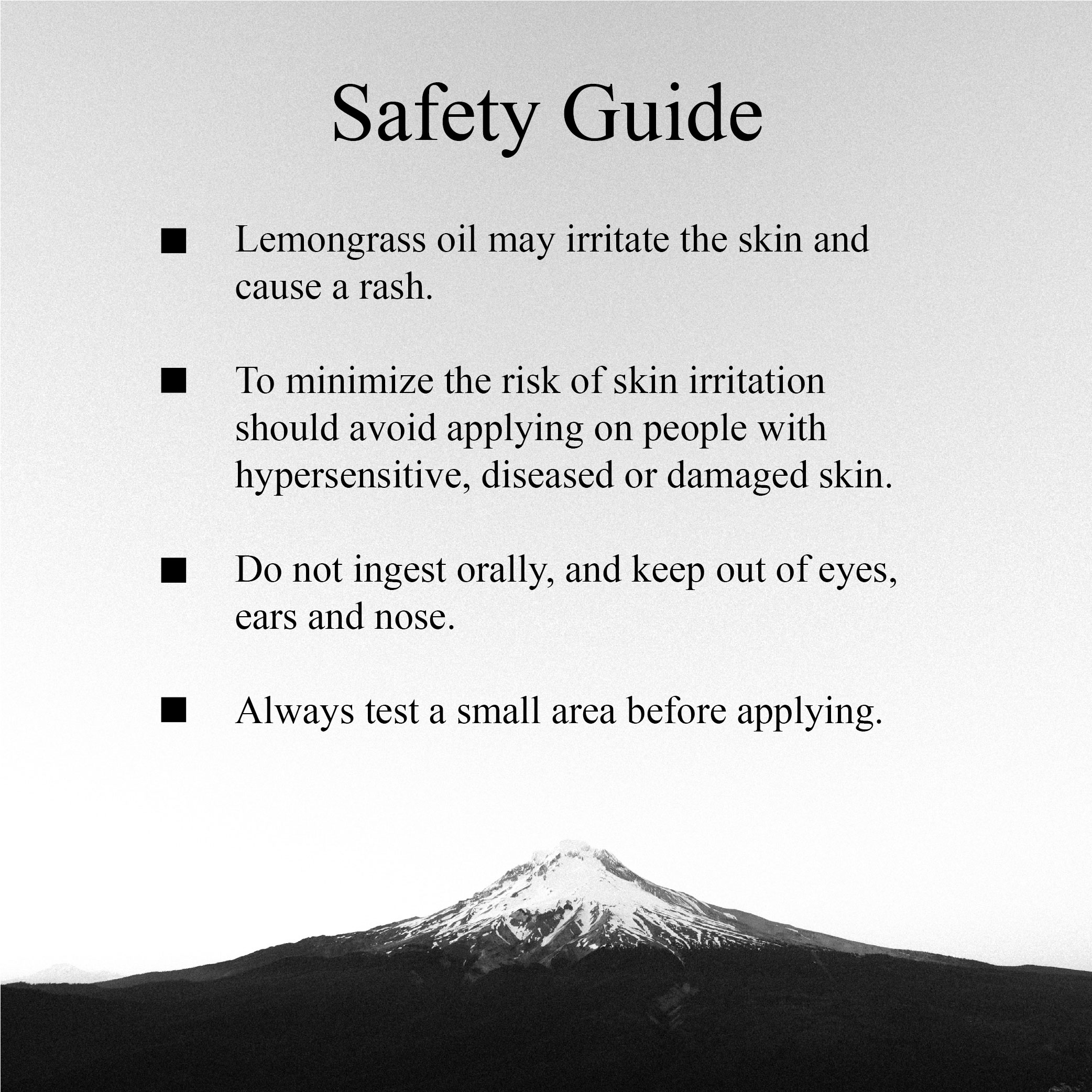 Description
Lemongrass contains many uplifting and relaxing properties. The sharp and lemony aroma helps alleviate stressful feelings and unwind the body. Because of its high citral and geraniol content, it's also known to repel insects such as mosquitoes, fleas and ants.
Properties of Lemongrass Essential Oil:
Insect repellent
Muscle relaxant
Stress reducer
For those seeking a more fruity and citrusy fragrance profile, the lemongrass essential oil might be a fitting scent for your aromatherapy experience. Under our line of purifying series, lemongrass is one of our popular selections due to not only its healing properties, as well as its insect repellent capabilities. If you are hesitant on this scent, you can always get our lavender essential oil which can never go wrong.
PURIFYING | 100% Pure Essential Oil
Purifying the air 净化空气
Reduce Airborne Bacteria 减少空气传播的细菌
Reduce Anxiety 减轻焦虑
---
Origin
India
---
INGREDIENTS
100% Steam Distilled Cymbopogon Citratus
---
BENEFITS
• Purifying the air 净化空气
• Reduce Airborne Bacteria 减少空气传播的细菌
• Reduce Anxiety 减轻焦虑
---
SIZE
10ml
---
TIPS OF USING
Inhale | add 1 drop onto clothes or tissue
Diffuse | add 2 drops drops into 100ml diffuser
Topical | dillute 1 drops into 5ml carrier oil
---
NATURALLY CREATED WITH
100% Pure & Natural • No Synthetic Fragrance • No Preservative • Safe to use
---
CAUTIONS
For external use only. Keep out of reach of children.