Specification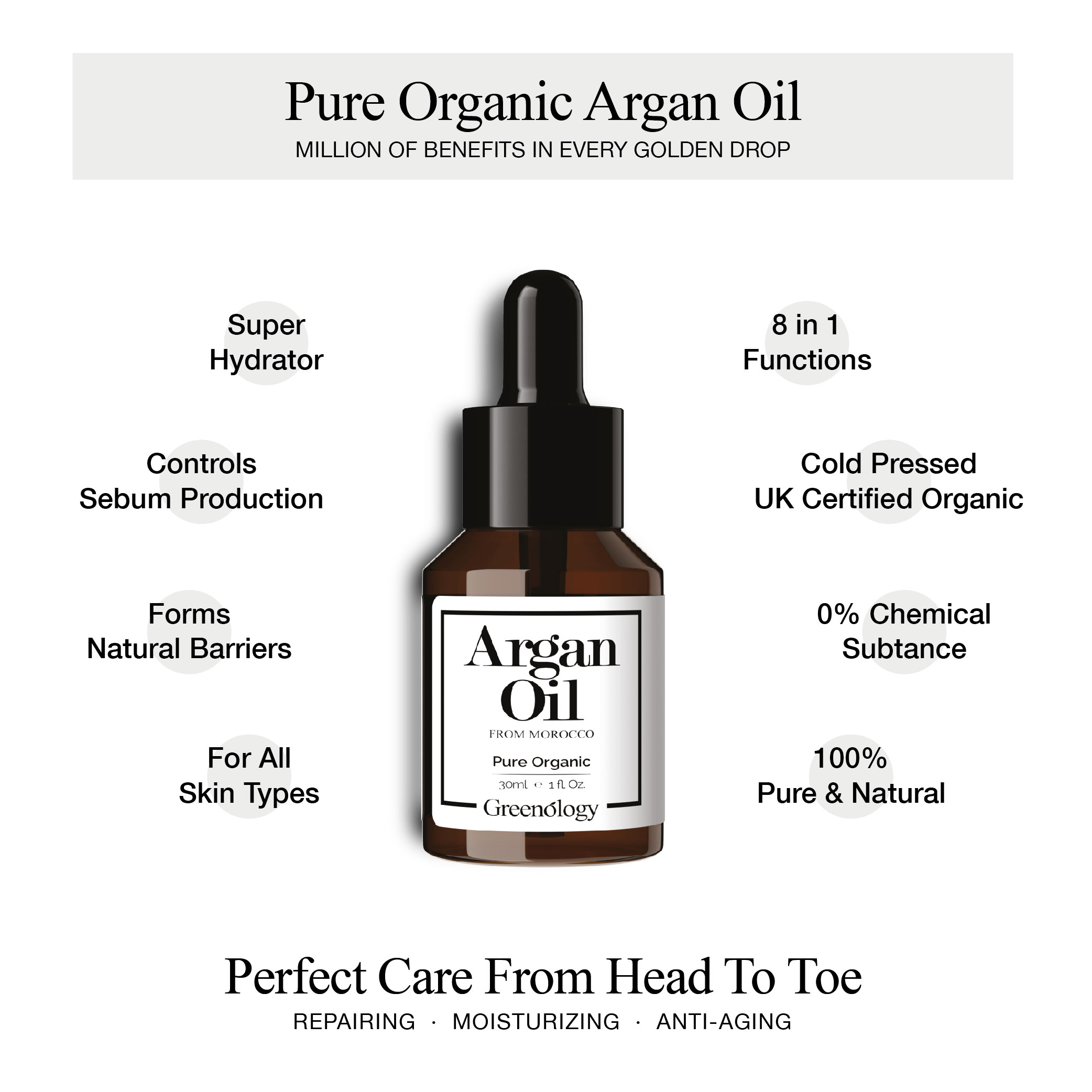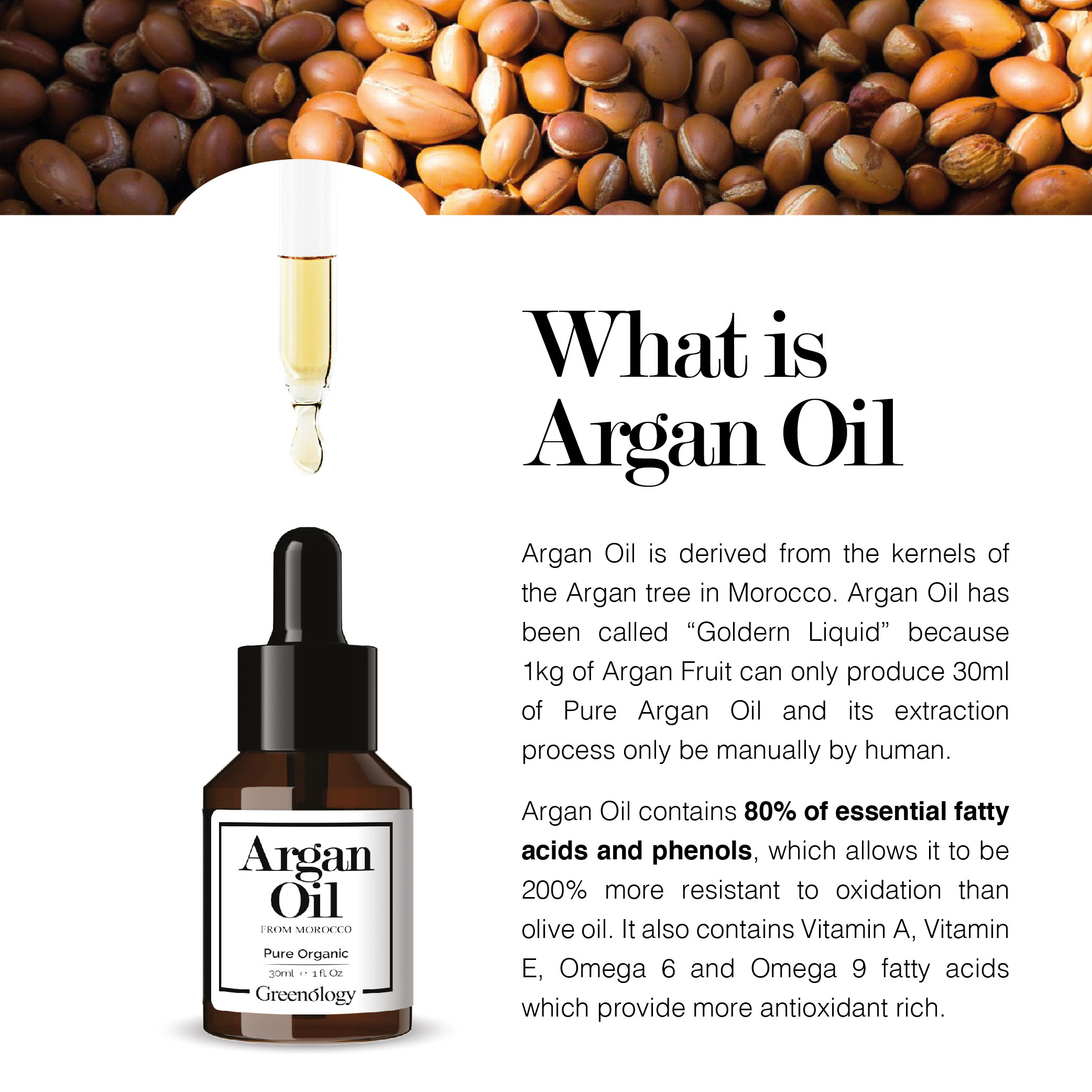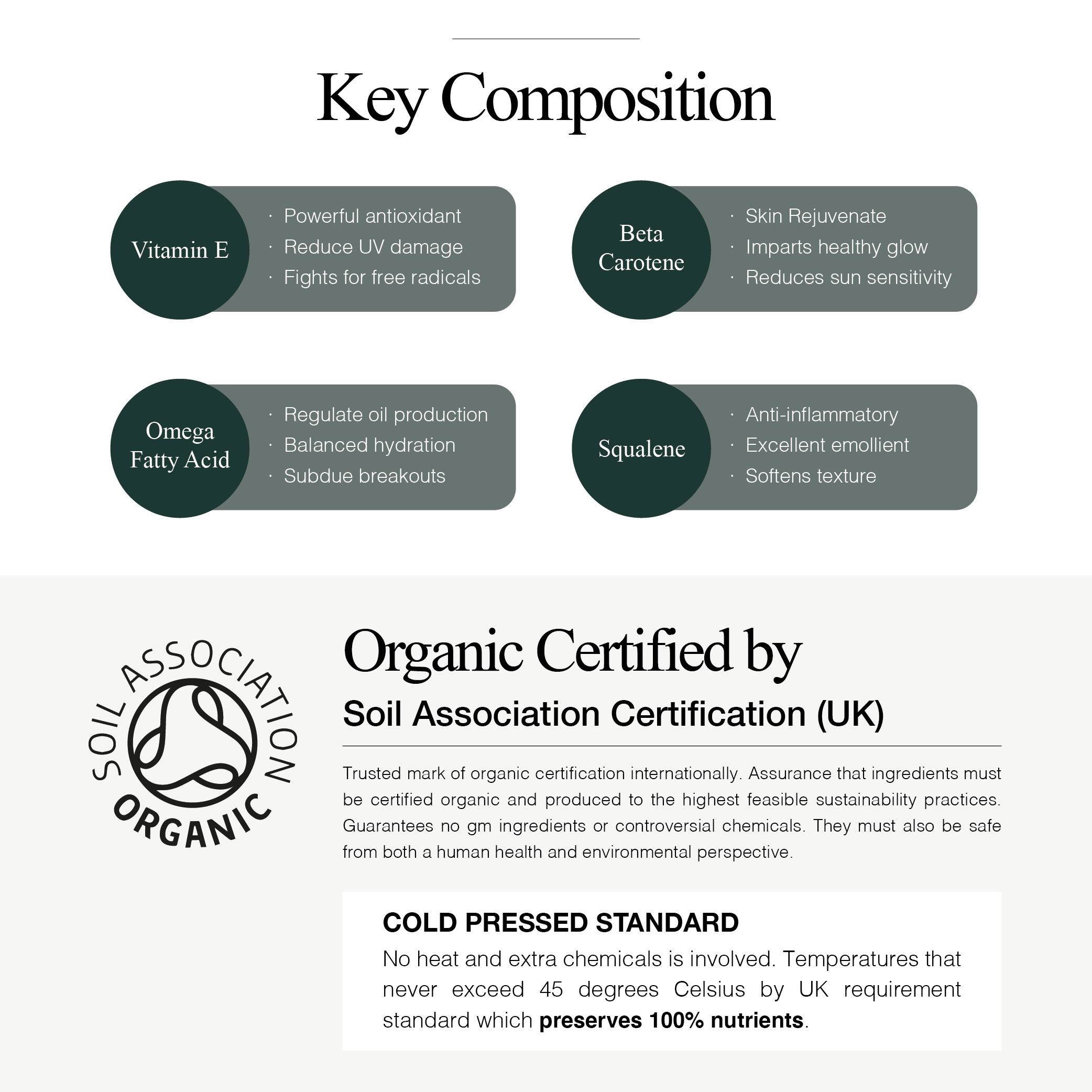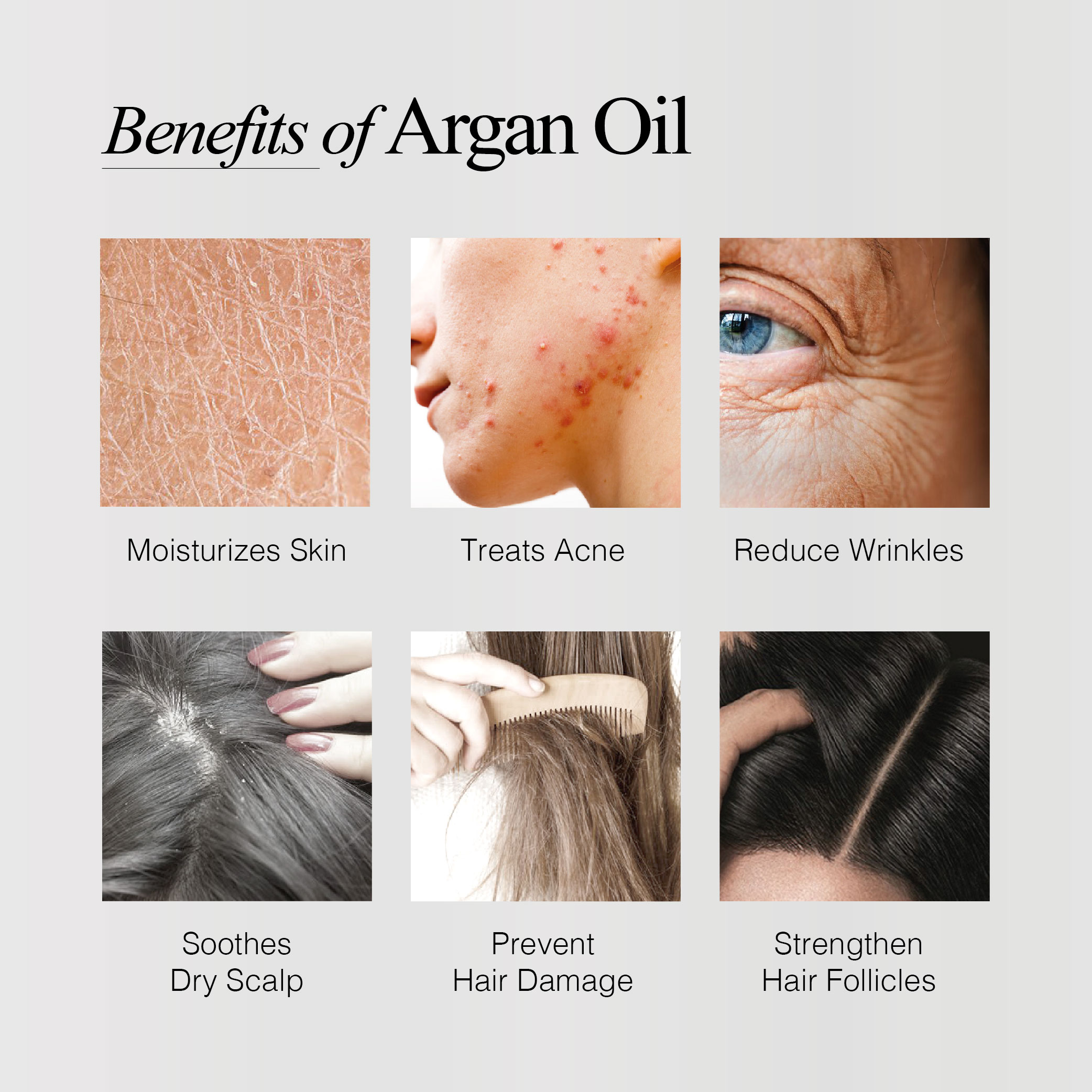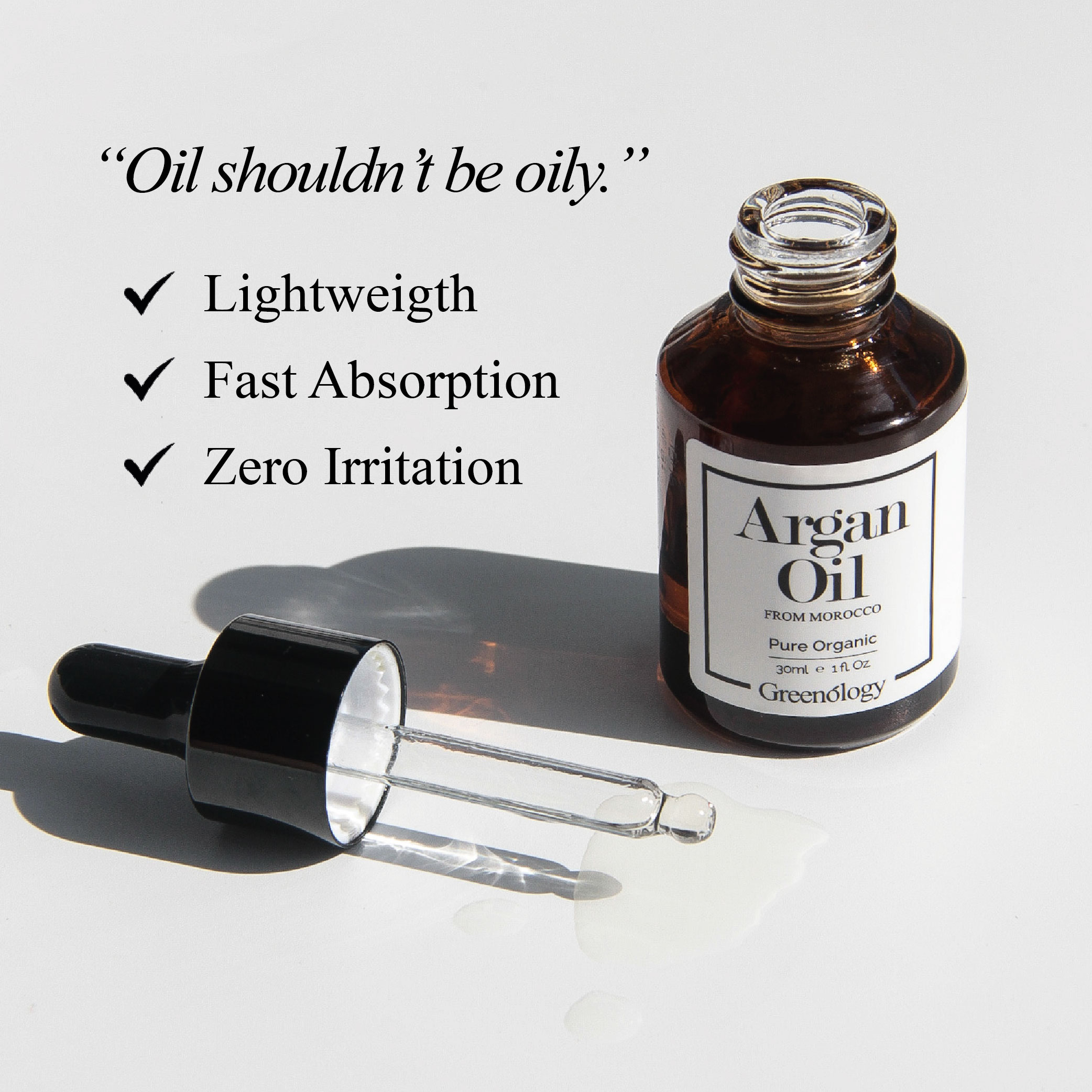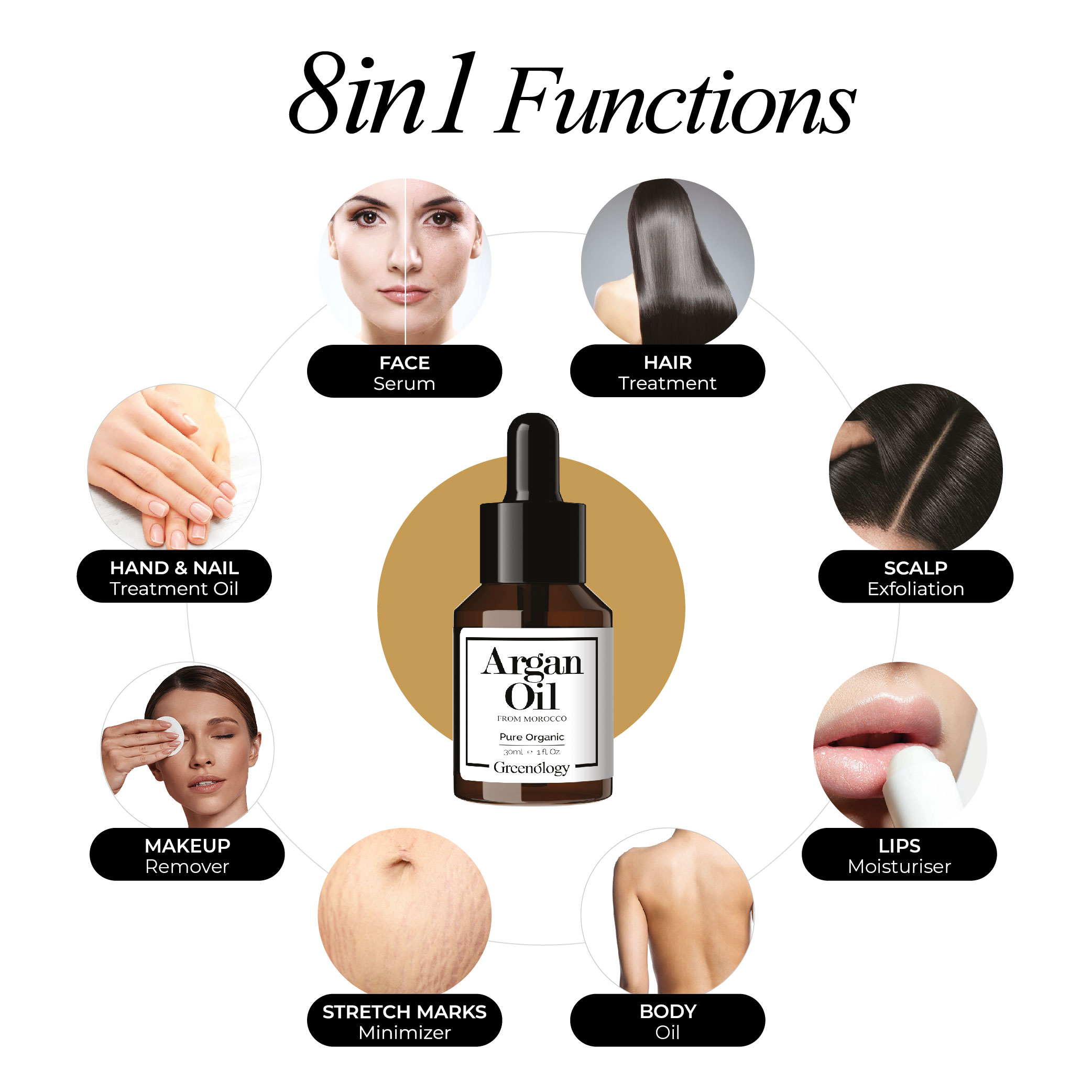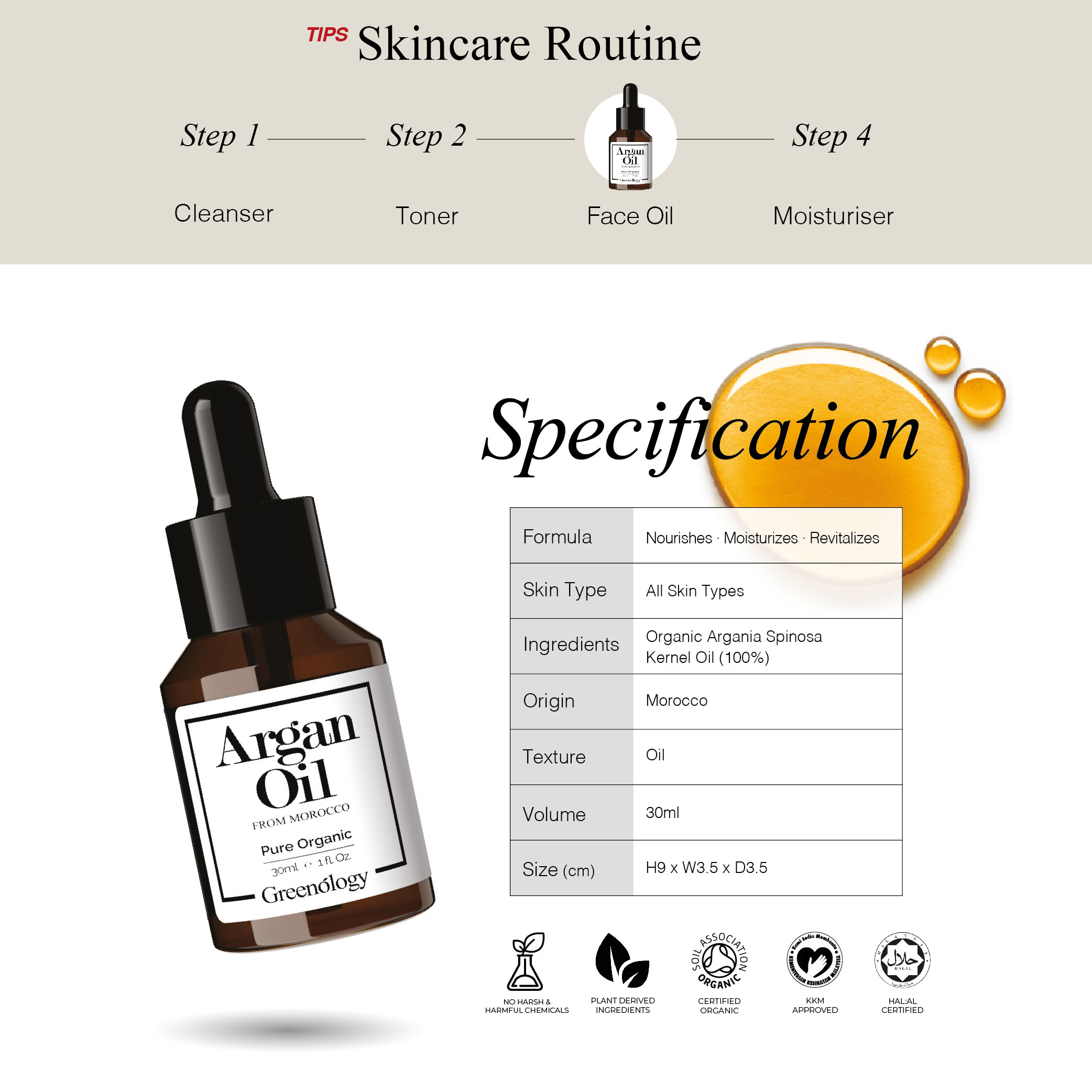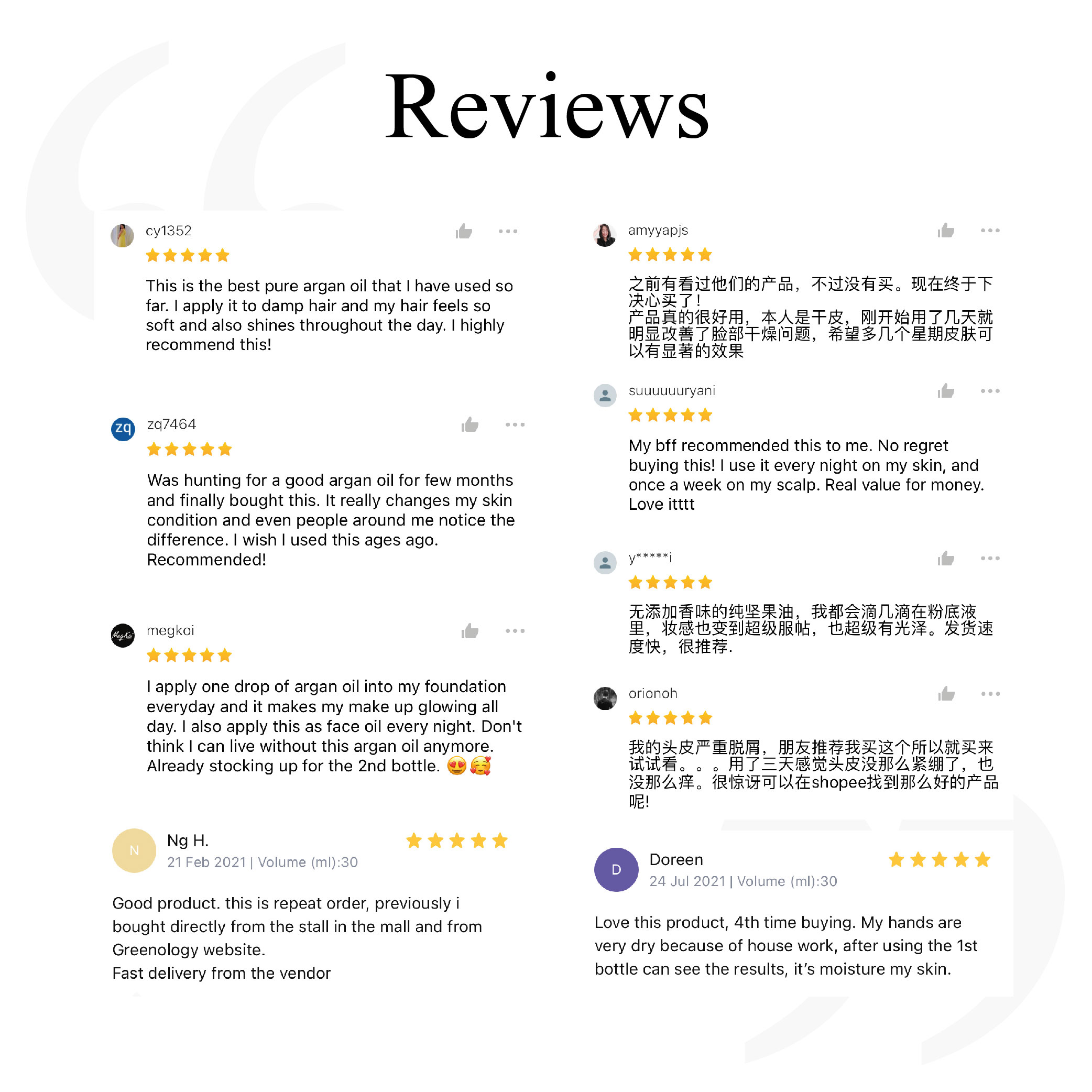 Description
Nourishes Hair . Moisturises Scalp . Revitalizes Skin
100% Pure | Cold Pressed
Argan Oil often dubbed 'liquid gold' for its amazing qualities. It contains large amounts of beneficial nutrients including Omega, Vitamin E and Fatty Acids. It's not too heavy, not too light, making it perfect to use on all skin types which work to lightly moisturise your skin, soften dry patches, and even helps to reduce acne, fine lines and wrinkles. Argan Oil leave the skin supple, makes hair softer and healthier nails.
Ingredients
Pure Organic Argania Spinosa Kernel Oil* (100%).
* Certified by Soil Association Certification Limited (UK)
Size
30ml / 1 fl. oz.