Info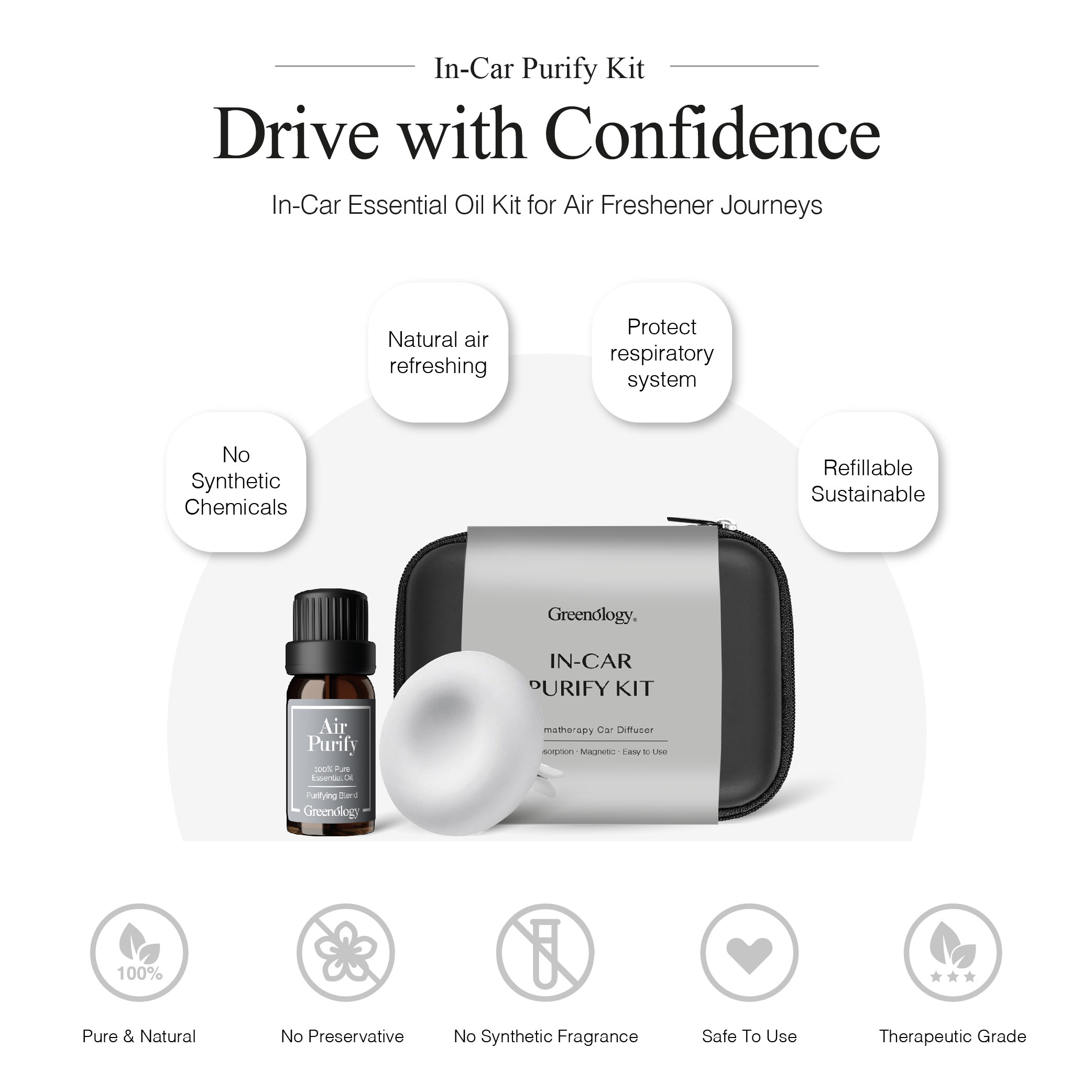 Description
Introducing the In-Car Purify Kit, an essential companion for those seeking a fresh and hygienic in-car environment. This comprehensive kit includes an air purify essential oil blend and a natural diatomite diffuser, providing a holistic approach to purification.
The natural diatomite diffuser, requiring no electricity, is the epitome of convenience and portability. Simply place it in your car and let it work its magic. Harnessing the power of nature, it effectively eliminates airborne germs, ensuring a cleaner and healthier atmosphere for you and your love ones.
With the In-Car Purify Kit, you can bid farewell to unpleasant odors and welcome a refreshing ambiance during your journeys. Transform your car into a sanctuary of freshness, all without the need for complicated installations or artificial chemicals.
Experience the benefits of this in-car purify kit and enjoy the peace of mind that comes with breathing in cleaner, germ-free air. Embrace the natural, portable solution that elevates your driving experience to new heights of purity and well-being.
---
BENEFITS
• Eliminate unpleasant odours
• Kill air-borne bacteria
• Protect respiratory system
• Stimulate immune system
---
INGREDIENTS
Niaouli, Eucalyptus, Lemon
---
ABOUT THIS KIT
Air Purify Essential Oil Blend 10ml • Diatomite Diffuser • Pouch
---
TIPS OF USING
1/ Add few drops of Air Purify essential oil on the dented part.
2/ Insert the clip into car vent.
3/ Wait for essential oil to soak in abd attach with the clip.
4/ Refill when the aroma fades.
---
NATURALLY CREATED WITH
100% Pure & Natural • No Synthetic Fragrance • No Preservative • Safe to use
more info
SHIPPING
All successful order will be delivered within 3-5 working days by courier service.
Flammable Item | Do not ship to East Malaysia and Overseas.
· Tea Tree Hygienic Hand & Surface Spray 100ml